Ever heard of Fleshlight? Of course you have – unless you've been living under a rock! It's the brand that revolutionized the way men beat their meat ever since they appeared on the market in 1998. I'll admit: we've come a long way since having to unload into a warm sock to replicate some form of pussy hugging.
As luck would have it, we're now in a place where we no longer need to get our dicks stuck in the couch while fantasizing about our next-door neighbors – now we can get a mold made right after her pussy and fuck it ourselves!
Fuck yeah, technology!
But still, even today, men have a problem finding the right toy to rustle their love muscle with. Thankfully, Fleshlight has been incredibly generous in giving all us needy souls the right pocket pussy to fit our cocks' exact preferences.
This is where the Girls line comes in. It was imagined to give average Joes like us a chance to get our dicks inside the hottest and most experienced chicks in the business – quite literally!
Yeah, remember when you first jacked it to Lisa Ann and desperately wished you could fuck her for real? Well, it seems dreams do come true after all, cause now you can experience what it would be like to fuck her – and every other porn star you've nutted to in incognito mode!
Still, picking the right Fleshlight Girls product takes some time and testing. It's a tough job, but someone's gotta do it, right? While looking into the right one to recommend, I focused on everything from the texture, tightness and feel to the overall look of the orifice itself.
Even better? They all cost $79.95!
Here are the pocket pussies I'd recommend to anyone with a dick.
Lana Rhoades – Destiny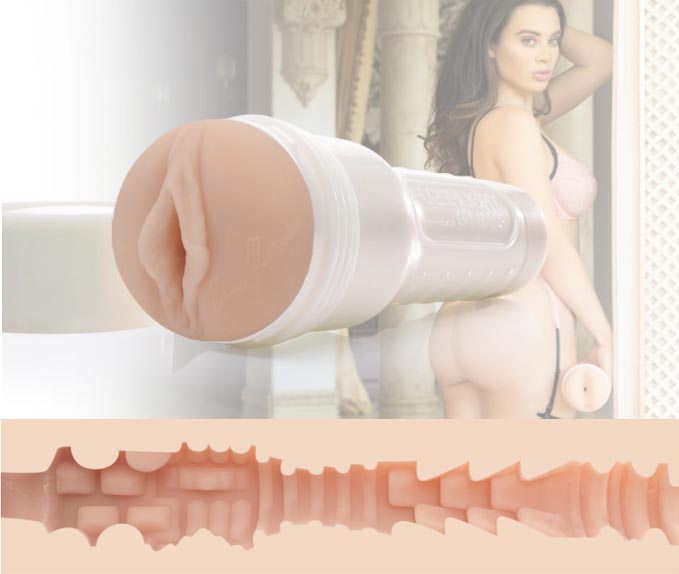 John Lennon defined destiny as a place you're meant to be, regardless of circumstances. I'll take being balls-deep in the Destiny pocket pussy as a good sign of where my fate lies.
It's modeled after Lana Rhoades, who incidentally was one of the first porn stars I got into. The way it's described is that it gives the user a 'sensual sexual experience'. I don't know much about the sensual part seeing as it's been getting fucked six ways to Sunday since I first got it, but it's an orgasmic experience nonetheless!
That's because the strategically placed chambers and ribs make for a tight and intense hug on your cock. And, if you wanna go even more personal with your fantasy, try opening up one of her videos while you're going ham on her Fleshlight.
Either way, Lana Rhoades' pussy has taken me on more than one wild ride!
Mia Malkova – Lvl Up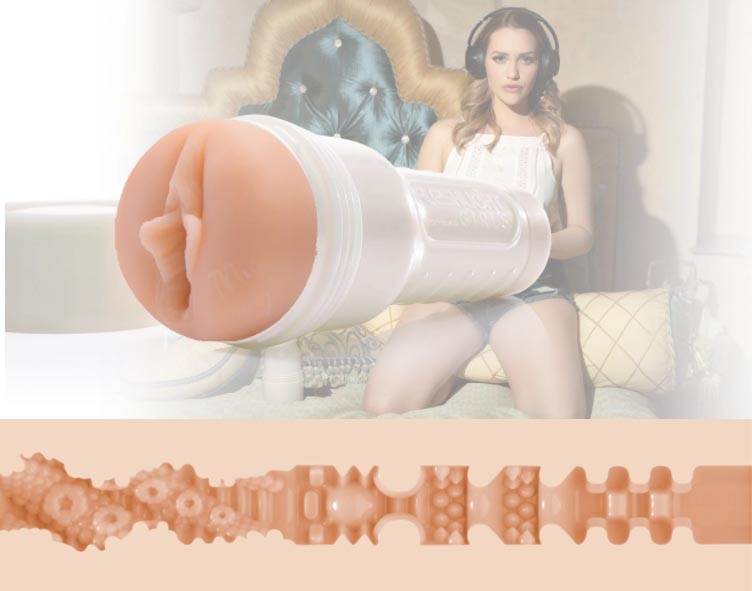 Despite what the name suggests, try not to do something crazy with your Fleshlight. I've heard of too many horror stories about dicks getting stuck in jars thanks to some great, big 'tip' about making your pocket pussy tighter.
Nevertheless, your Fleshlight game is definitely gonna level up thanks to Mia Malkova's generous pussy donation. If you're looking for varied tightness and texture, Lvl Up is exactly what'll hit the nail on the head.
It's literally designed to be a tentacle on the inside, so it's gonna wrap around your dick nicely while you're going to fourth base with Mia Malkova's pussy. The more heat you're packing, the better the experience is gonna be, thanks to the spiral end that squeezes the tip just right.
The deeper you plunge, the more sensations you'll discover!
Dillon Harper – Crush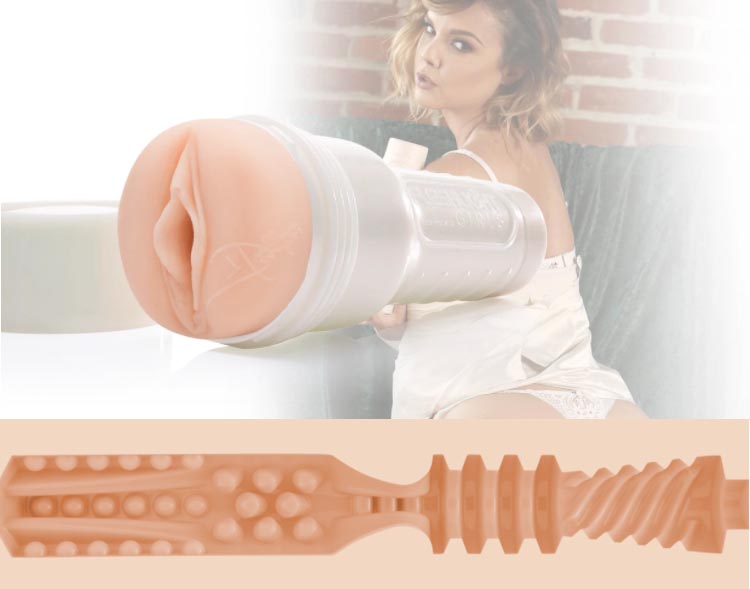 I didn't believe in the whole 'getting a crush on an inanimate object' thing that I've seen going around in various reality TV plots, but Fleshlight nailed the name for this pocket pussy.
Ever heard of Dillion Harper? Even if you haven't, her pussy is gonna give you a tight, warm introduction. They designed this one with the petite beauty's tight opening in mind, which is why it's one of the better ones if tightness is what you're aiming for looking for a quality Fleshlight.
The texture is varied all over as you enter, and your dick will thank you for it. It continues into a tighter squeeze that immediately moves into a ribbed sequence that's gonna be like that Christmas surprise gift you weren't waiting for – and jingle your bells in more ways than one!
Tightness? Check. Texture? Double check. Ecstatic orgasms? Ding, ding, ding, we have a winner!
Veronica Rodriguez – Caliente

If a fiery Latina is your go-to porn category preference, how do you feel about being inside of one? You can thank Veronica Rodriguez and her pussy for giving you a shot at experiencing that sensation!
Turn up the heat in the room (and maybe warm up the lube for an extra hot sensation) by diving right into her pocket pussy. It's swirled all over from the opening to the end, so all those bumps will feel like the cherry on top of the delicious cake the more you approach the burst point with every thrust.
In case you wanna do some stamina training, the almost-linear length can help with that. Alternatively, try twisting the sleeve to match the texture inside for an extra grip on your dick.
Joanna Angel – Misfit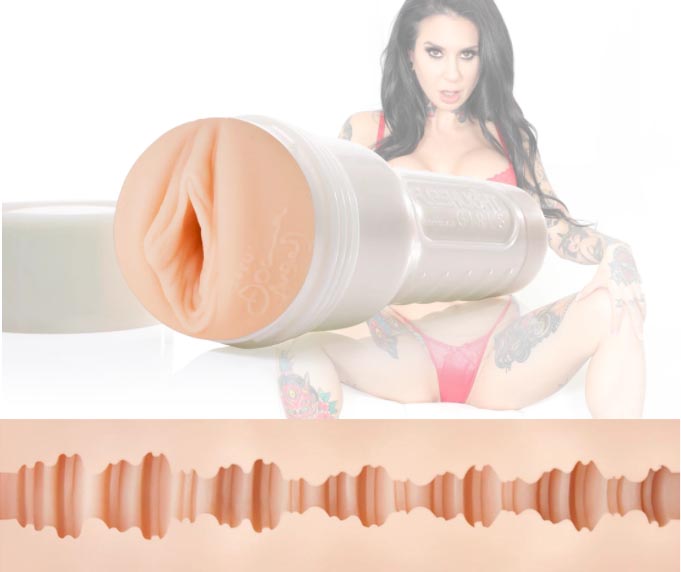 Joanna Angel was the first alt-punk chick I wanted to spunk all over, so naturally I had to grab her Fleshlight once I found she had one. Even if you're not all that into the punk scene, missing out on the Misfit is a crime.
The texture alone is perfect if you're in need of something different than a 'regular' Fleshlight. It has a swirled and waved sleeve, which makes it unique from other pocket pussies I've tried. Its greatest asset? The tightness – it's tighter than a first-year law student!
Initially, your head is gonna meet four micro-ribs, then proceed into the 'wonder chamber' – a wavy canal that's gonna squeeze the gunk out of your trunk immediately. If you're built like a champ and can move past that, you'll meet a narrow and linear end – the perfect pocket to jizz into!
Angela White – Indulge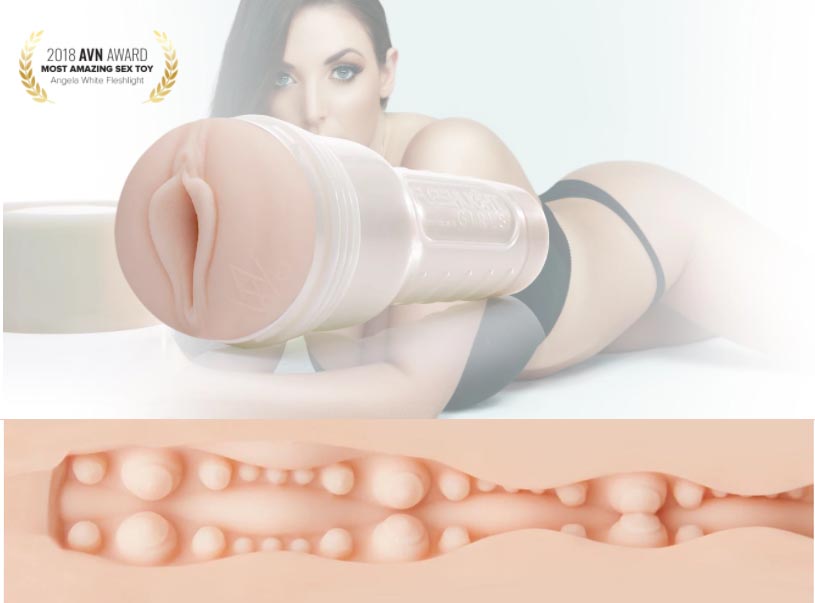 Looking to find your dick a permanent pocket pussy home? See, I'm not one to attach myself to my masturbator, but I've come real close with this one.
Come indulge in the wonders of Angela White's snug, bumped and tight sleeve. Unlike other Fleshlights, this one starts off with a wider entrance that ends in a tight spiral. Not that it's loose or anything, but it makes you work for your orgasm by having you explore every little inch.
The inside has plenty of bumps that go from big to small, so your dick will be feeling happy sensations from every angle. If you wanna go all out, warm up some lube and get near a wall – a good stand-up fuck with Indulge is all the cardio and pleasure you'll need during the day.
Make the trip down under and have a go at the first Australian pocket pussy!
Tori Black – Torrid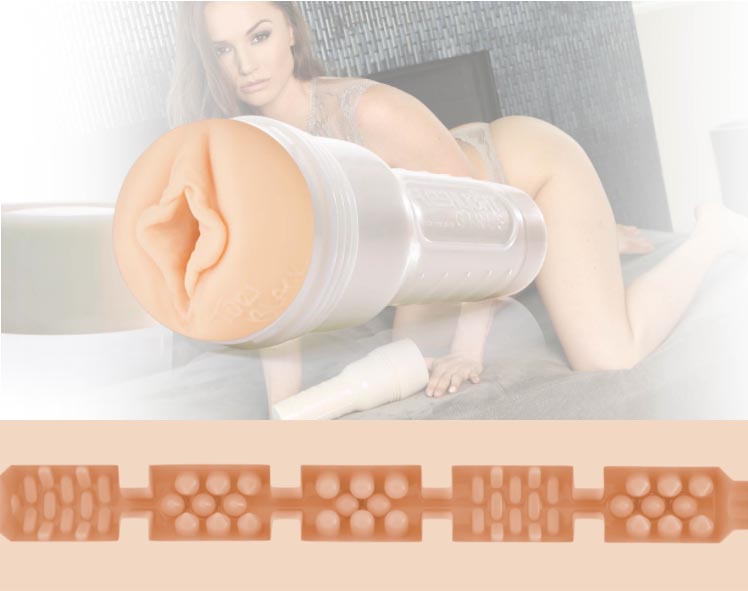 Ever heard of Tori Black?
Yeah, she's got a Fleshlight out too. If you ask me, I'd get it out of nostalgia purposes alone. Who didn't wanna have a taste of her pussy when they first dipped their cock in porn?
They call it the 'tantalizing majesty' of Fleshlights. Uptight marketing aside, it does what it says on the tin by delivering a 'mind numbing orgasm'. Tight doesn't begin to explain the fit on this sleeve. The canals are all uniformly sectioned for a smooth entrance in each one, and all include a variety of bumps that go from small to big and back again for the perfect hug on your dick.
Maybe you won't fuck your fantasy girl next door, but you'll get damn close by unloading in her pocket pussy instead!
Nicole Aniston – Fit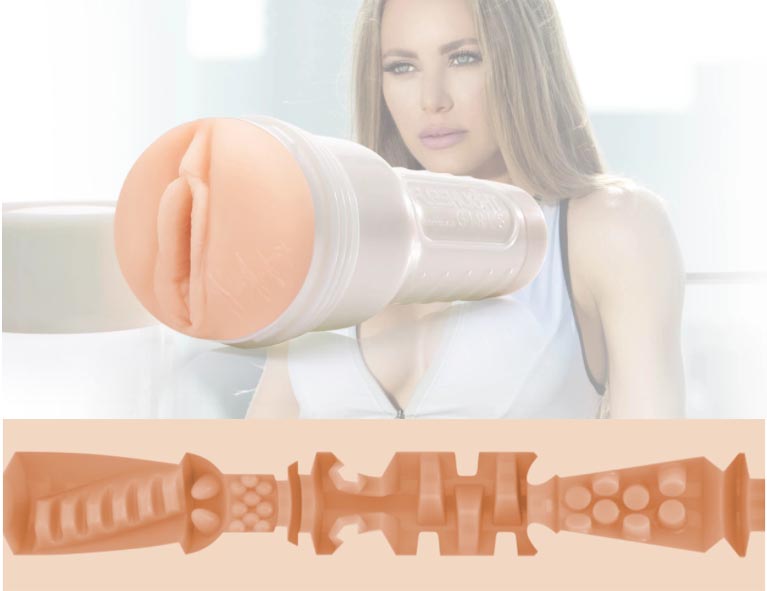 Thanks to the creative geniuses at Fleshlight, men all over the world are getting what they've asked for. This one's for all you dick whippers that wanna train your stamina. Nicole Aniston has so graciously given her pussy to all those wanting to raise their sexual performance to the highest level – and aptly named it Fit.
There's no shame in admitting that you can't keep up with your girl in bed, or that you have a problem with cumming a bit too early. Thankfully though, Fit was created to have you train your endurance and it's built with SuperSkin technology to make the experience that much more realistic!
Simply put, it's gonna feel like your girlfriend's pussy – except a lot tighter!
Thank you for your service Nicole, you've done a great deed to help our piping later.
Lena The Plug – Honey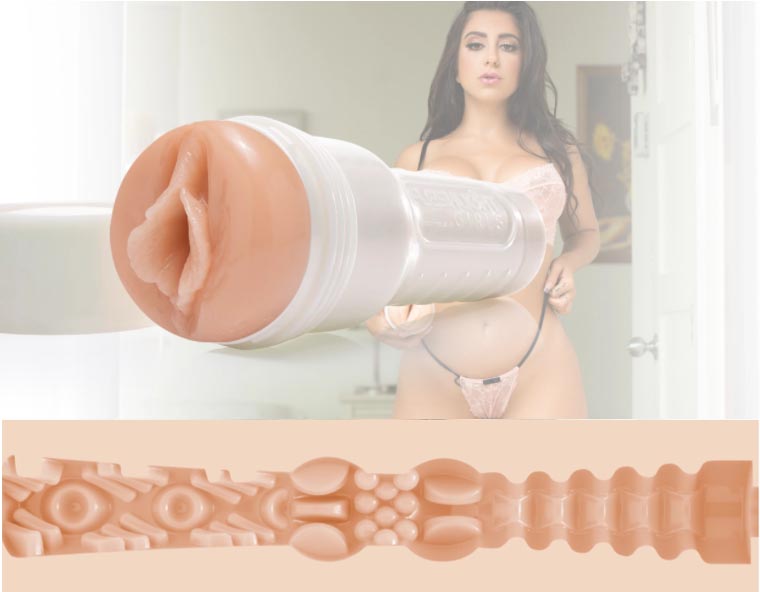 Oh, Honey, how you thrill me. Get a taste of her sweetness as you embark on a 'bumping uglies quest' with Lena the Plug's own Fleshlight. The sleeve is divided into two parts by one tightened, bumped middle. The first half has three larger ribs and diagonal bumps, followed by an intersection of round bumps that move into a final sequence of bulbous ribs. Sounds cock-numbing, right?
For those of you packing average-sized kielbasas, the middle is the perfect squeeze for your head! Want an intense experience? You're in for a wild ride!
Have fun dipping into Lena the Plug's honey pot!
Christy Mack – Attack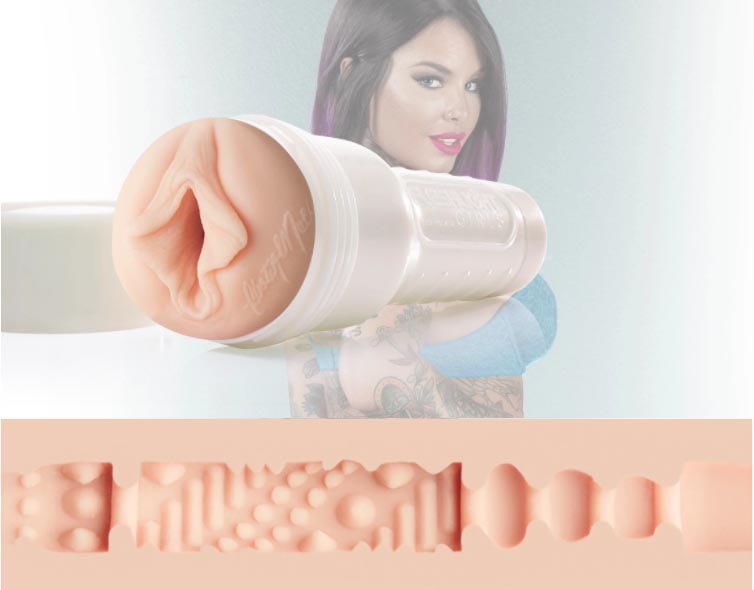 While the name may make you think that it's gonna swallow up your dick and never let go, Attack is actually an excellent Fleshlight for those looking to explore outside of the regular models on the market.
Honestly, if you've never used a Fleshlight, it's a perfect starter.
Why?
Because it's reminiscent of a real-life pussy – a little tight, a little bumpy and with plenty of space to explore if you're not hung like a horse. While a lot of pocket pussies are marketed as 'realistic' yet literally suck the life out of your dick when you enter, this one is as close as you can get to fucking an actual woman.
It's smooth throughout, dotted with bumps only – no crazy twists or spirals. If you wanna jazz it up a little, you can always place it between your mattress or stick it on a shower mount so you can get an all-round experience with just one Fleshlight!
Misty Stone – Bump-N-Grind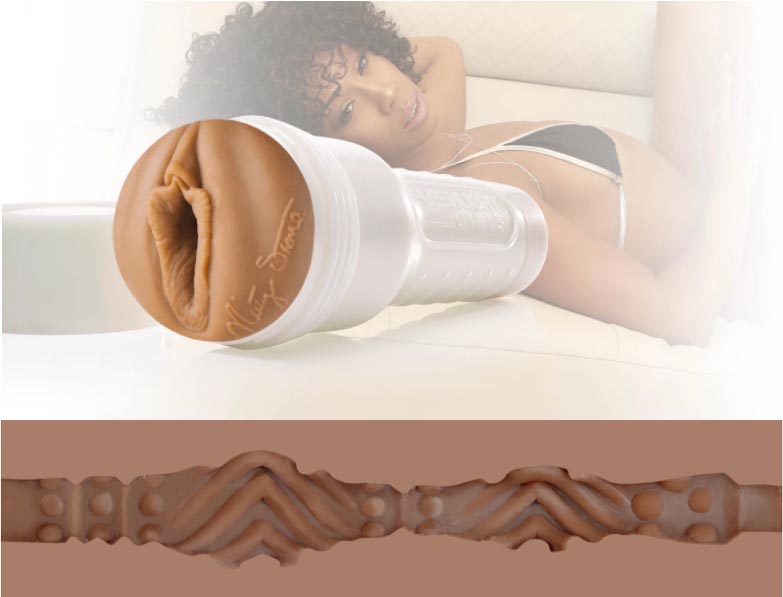 If your fantasy includes bumping and grinding a mocha-colored pocket pussy, Misty Stone has your back! It's the first black Fleshlight Girl product of its kind and honestly, it's about time we got some chocolate flavor in this vanilla Fleshlight collection!
Having said that, it's three sections that are perfect for alternating between pleasures. First, the speed ribs will cuddle your meat, then you come across the vortex of bumps that will feel great as they twist across your length. If you're really big, have fun going into the second wave of the vortex before coming to a halt in a tight, ribbed end.
Otherwise, it's the perfect mold for edging if you're into pleasure control. Whether you're a fan of Misty or not, Bump-N-Grind is perfect for all your orgasmic needs!
The Best Fleshlight 'Girls' Just Wanna Make You Cum
Thanks to the huge Fleshlight demand on the market today, we've come to a place where men can just pick and choose whatever makes them the horniest and jack off with it! The good news is that you have the liberty of choosing any kind of pocket pussy out there – whether you'll need it for stamina training, an intense nut or just to edge.
You can even go for really high-tech, virtual reality, mounted ones that look like they've come out of a sci-fi novel… There's everything and anything out there!
My recommendations take a couple of things into consideration: the porn star in question, texture, tightness and look. Fleshlight have done well in expanding the Girls line in recent years, which only leaves room for you to explore your cock's preferences and their model collection.
In that spirit, be a brave soldier and head into the battle zone of pussy molds out there with your hand on the trigger – and make every shot count!
Looking for another kind of Fleshlight?
What Are The Tightest Fleshlights?
What Are The Most Realistic Fleshlights?
What Are The Best Anal Fleshlights?
Best Fleshlight Girls