I thought I had seen it all during my evening five-knuckle-shuffle sessions. At this point, I've been scouring the internet for all kinds of camgirl websites for a while, and most of them don't even excite me anymore!
They all have the same underlying design and offer the same features, so it's become a fucking quest to find the ones offering the best deals for the lowest prices.
Getting off to a live titty just didn't seem as exciting anymore. I could have gone back to porn and tugged one out for a few minutes, or gotten myself involved in those weird porn games, but I wasn't thrilled by those ideas either.
Luckily, the world of webcam models is a deep, vast sea of pussy juice waiting to be explored. There's no end to human imagination, and bringing camgirls and the people watching them closer together doesn't get more imaginative than JerkMate's platform.
You've probably heard or maybe even took part in funny Omegle challenges when you were younger, experiencing a dick or two popping out while you were trying to land on a pair of tits to jack off to.
JerkMate is basically that fantasy – cum to life!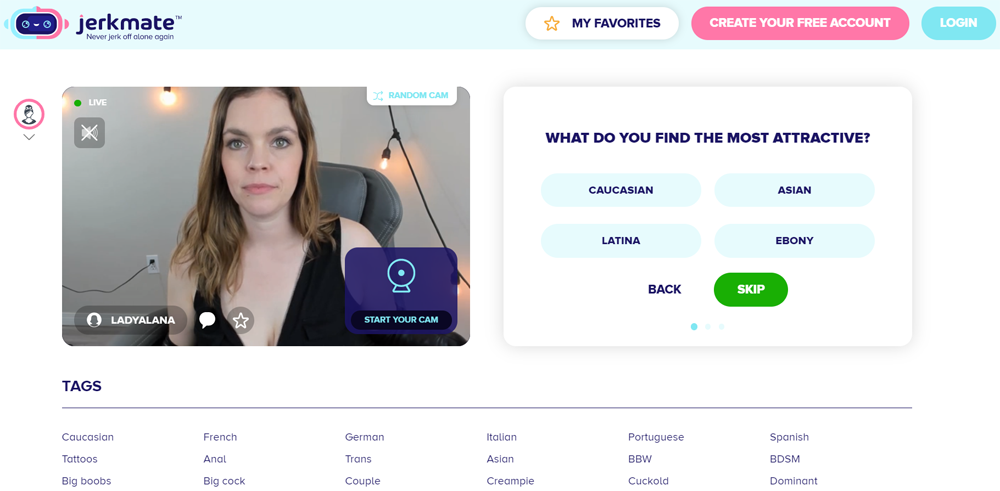 What is JerkMate?
JerkMate's stark advantage over other camgirl websites is that it's new – and you can immediately see that when you open the website. So new in fact, it was launched in 2020 by Streamate, one of the most popular camgirl websites on the market right now. Streamate offloads the girls already available on their website to JerkMate, for a 1-on-1 experience.
The first obvious difference from other webcam websites (including Streamate) is how fresh it looks, like it got pulled straight out of a millennial magazine cover – except with lots of titties on display.
The magic is in the name – everyone gets their own mate to jerk with. It's based on very popular online webcam websites like Chatroulette, minus the unwanted dicks in your face.
Unless you're into that sort of thing, which JerkMate provides too.
How Does JerkMate Work?
When you enter their website, you'll meet a virtual robot assistant that will help your dick find the right 'model' to cum to. I wasn't even three seconds into loading the site when a giant box popped up, asking for my preferences. If you're into girls, there's plenty to choose from. If you want couples, there are lots to cum to. Chicks with dicks? Also on the menu.
The next thing horny Wall-E asks for is your race preference. Want a Latina bombshell? An ebony goddess? Ivory babe? You've got it. After that, it's the body type. You want a little meat on your women? Maybe want them athletic? The little AI will fix you up with a girl right away. Finally, you even get the option of picking a hair color you'd like to wank to.
God bless technology and how far it has come!
After all that picking and choosing, you find yourself in a 1-on-1 session with a camgirl that's ready to please your dick's desires.
However, if you wanna check out their regular camgirl stuff, JerkMate still offers plenty of the same options, in case you want to explore the models on the platform. In the 'Categories' section, you can browse through the standard categories you'd find on any camgirl website.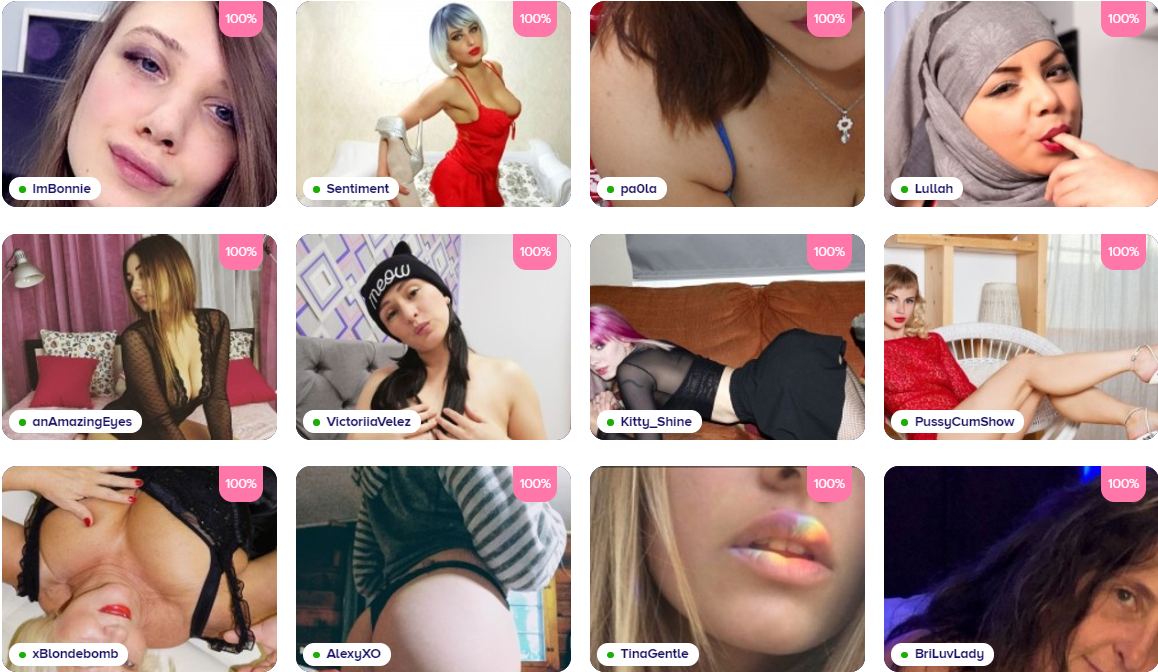 Types of Shows
Here's where things get interesting. If you just wanna explore the models, you can find what you've been looking for in the 'categories'. As this website takes models from Streamate, their types of shows apply.
That means you have the 'Free shows' that you can watch for a limited amount of time before being prompted to register and pay up to continue stroking. You only have a few minutes before the girl goes off to a gold or party show, leaving you with a serious case of blue balls.
Looking to freeload? Go somewhere else.
'Party shows' are another alternative by Streamate. They give you the option to pay up before the show starts, so you can get in on the action with an exclusive group of baloney boppers. It also helps that you don't have to break your bank to watch a private show, but everyone has to chip in to see the action.
'Private shows' are the most popular ones, and JerkMate is essentially built on this type of camgirl experience. They market themselves as an 'Omegle, but sexy' alternative, so stumbling across the girl or guy you wanna blow your load to is pretty simple – but not free.
Once the AI sets up your preferences, the only girls or guys you'll be able to scroll through and pick from, are those who meet your criteria. For me at least, it's a huge advantage over other camgirl websites that make you suffer through endless pages to find the exact model you were looking for.
JerkMate cuts it down to scrolling and seeing what tickles your pickle the most. No bullshit.
Featured Models
Streamate has thousands of models to choose from. Objectively, they are one of the better websites out there if you wanna beat it to HD performers. JerkMate takes all that 720p and 1080p pussy and puts it on display for you, like no other sites do!
If you decide to sign up for an account, you get a wider selection of girls to choose from than you would on your initial visit. You're able to pick from distinct turn ons, measurements like height and weight (if you want your pussy very specific), as well as your preferred body features.
That's how I managed to find a chubby, tatted-up, freckled MILF with a passion for wooden spanks. Yes, you can be that specific.
Gotta admit, it was a stellar mash-sesh, one you can experience only when you get exactly what you want.
JerkMate Payment Methods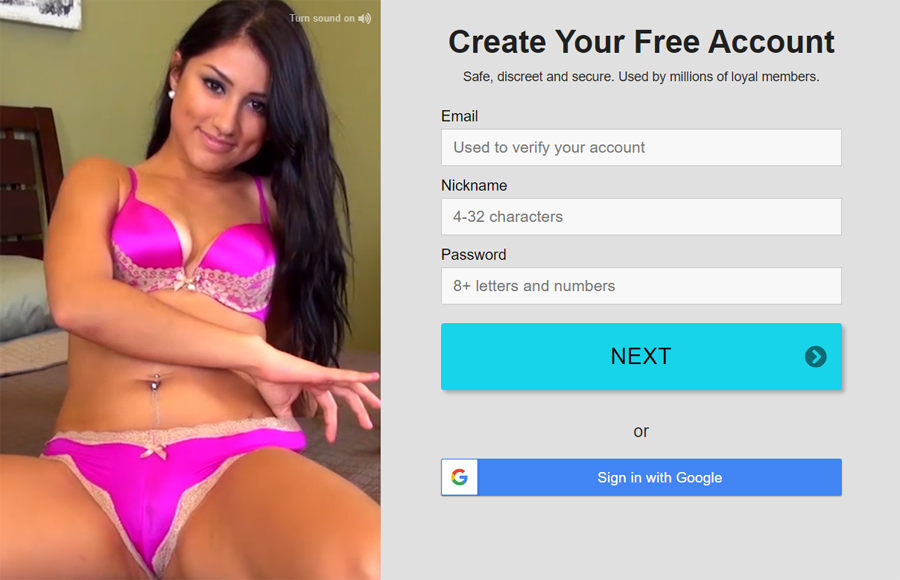 Once you've decided to enter the world of meat-beating with a friend, there are a couple of things to consider. JerkMate allows a limited amount of payment methods, which could be off-putting to some – but not all!
You can always pay for your 'gold' through the regular credit and debit card methods. They accept Visa, MasterCard, Discover, American Express, Diner's Club, JCB and Maestro. JerkMate also allows payments through PayPal, which is a huge plus.
On the other hand, you can't jack your whack-stick if you wanna pay through cryptocurrency or gift cards. Sorry Bitcoin boys!
How Much Does 'Gold' Cost on JerkMate?
The website uses 'gold' as the method of payment for their models, the same as Streamate.
Here is where JerkMate is different than other webcam sites. Unlike the standard currency-to-online-currency conversion rate, they function on subscriptions.
If you want to go for a 'premium' subscription, that's $14.95. Doing that means you're free to start exploring all the pussy (or dick) of your choice, with a minimum deposit of $5 before every show. If you have a pre-recorded performance you're waiting to get your hands on, that's $2.99 for a whole 24h.
This doesn't include all the other costs of actually engaging with a model. Some charge almost $50 before even starting a show, so make sure you have your pockets full!
As far as the ultimate JerkMate experience is concerned, it differs from model to model. These so-called 'GOLD Shows' are based on the deals offered by the performer, at a set price. The conversion rate here is unclear, but from my own testing I've found that 1 'gold' is usually equivalent to $1.
Is JerkMate Safe or a Scam?
JerkMate is an all-round excellent website that hosts any kind of model your dick is looking for on dark and lonely days. If I had this site while growing up, I wouldn't have been permanently scarred by webcams, thanks to all those terrible Omegle cock-flash experiences.
On the downside, I have to note JerkMate's drawbacks too, the most glaring being its confusing payment policy and pricey subscriptions. It's definitely not a scam and in my opinion, it's worth considering the unique experience you're getting, but you should definitely have a piggy bank on standby if you want to splurge on the models.
The other disappointing factor is the lack of free models and very short trials to test out their site before paying for their service.
Ultimately, JerkMate's easy-to-use platform makes it one of the best camgirl websites I've ever visited. From the moment you enter, you know exactly what the website is, what it offers and what kind of variety it has in store for your pantsnake. It also works exclusively in HD and has plenty of options if you're planning to nut to some really specific women.
The personalization offered by Jerkmate is unparalleled, and their 1-on-1 shows are so intense you'll be wiping your cum off your keyboard every half an hour. The world is your oyster once you sign up for JerkMate – definitely worthy to check out!
Alternative Sites Like JerkMate