You know when you're in need of a quick beat but can't find the right video to tug your tool to? You basically end up scrolling through the vast sea of porn videos only to drop the search and spew your load to whatever thumbnail is closest.
Well, the wonderful world of cam girls changed that for me. As soon as I realized just how much pussy variety exists out there, I immediately started my cam girl journey.
There's a certain advantage to watching these babes butter their muffins live. For one, you can actually interact with them. For another, if you decide to send them tips, they will do exactly what you want them to do. That way, both the head on your shoulders and the one on your cock will be satisfied once you get your nut in.
The moment you open up that Pandora's box of live tits, you won't need porn ever again.
Even before I'd heard about cam girls being amazing to get off to, I knew of LiveJasmin. I mean, of course, I did.
I'm pretty sure you've come across it too. Their ads are plastered on nearly every video of your favorite porn star getting dicked down, so there's no forgetting that red logo and its white letters laser-carving their way into your brain with every tug.
Based on the number of clicks, models, and members, they are currently the most popular website in the game. So let's explore how and why they have been making dicks wet since the early 2000s.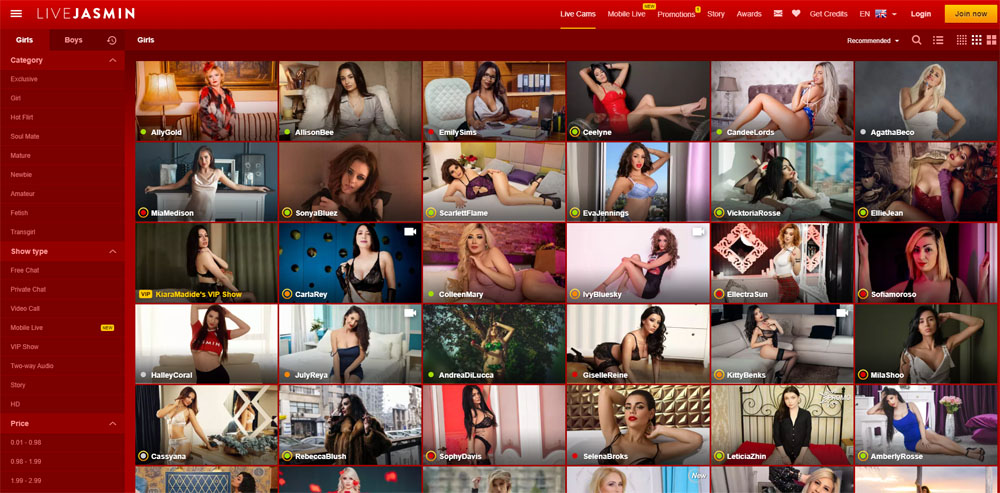 What is LiveJasmin?
LiveJasmin was launched back in 2001 and to this day, it remains one of the most popular cam girl websites in the world, with a steady increase in viewers over the past two decades.
Flo Rida even made a song called 'Hey Jasmin', to honor their contributions towards the countless jean squeezes over the years.
If you look at the cam girl Hall of Fame, LiveJasmin has plenty of trophies to brag about. Over the past decade alone, they have collected close to 20 honors and awards. That's a big feat for a market that's become so saturated with pussy juice, that your next-door neighbor is probably waxing his pole to a cam girl right now.
Another big plus is that they have one of the best mobile versions of any cam girl website I've ever used. There's no need to get to your PC for a quick fondle – the site is available to you from the comfort of your own phone.
One thing to note – if you have come across LiveJasmin through an ad, just remember that these girls are here to pop their pussy for some dough and nothing more. That 'fuck a girl near you' sign might sound enticing, but this is a hands-off experience – so don't get any ideas!
Well, hands off the models at least. Hands on yourself are very much encouraged.
How does LiveJasmin work?
Unlike other websites, LiveJasmin is all-inclusive. You have guys, gals and non-binary pals to tickle your pickle too, at any given time. Any fantasy that might cross your mind is available on the menu of models – a huge advantage over sites that stick to pussy only.
Once you enter the site, you're met with a wall of red and plenty of titty thumbnails. You're also gonna notice the crappy design, which looks like it came straight out of the year the domain was registered – in the early 2000s – and it has remained unchanged decades later. Don't worry, everything still works on the site, even with its archaic look.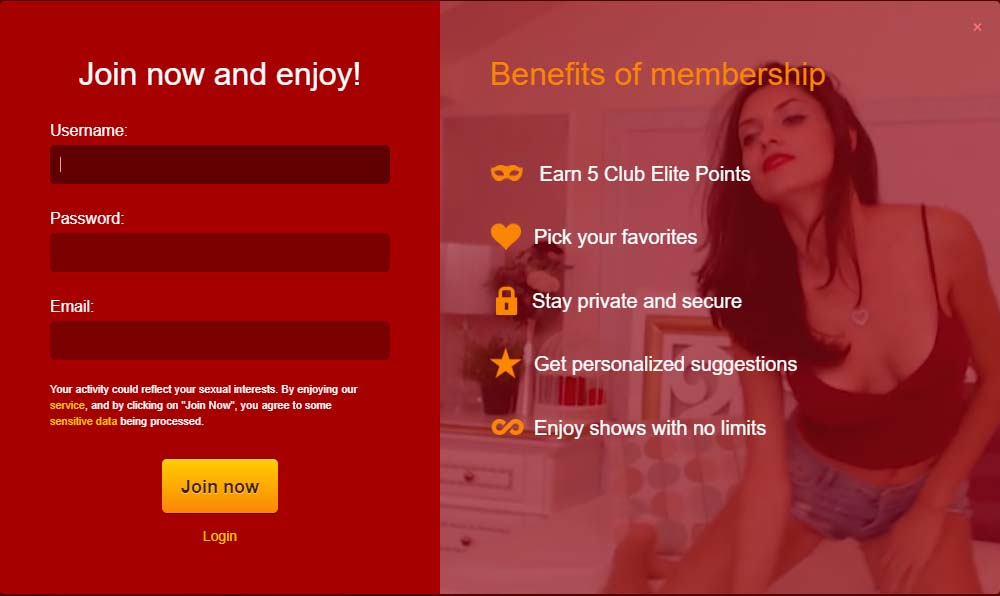 Variety galore!
It's very simple to search and find whatever you crave. Want amateurs? How about trans women? What if you're really into dancing? Have a preference when it comes to price? All of this and far more are neatly organized on the left sidebar for your convenience.
If you prefer something local, you can search by language and location. Who knows, maybe it's gonna be the start of a beautiful love story.
If the devil's in the details, then LiveJasmin gets all the awards. I'm talking about picking out exactly what kind of person you want and exactly what you want them to do.
Interested in a curvy, tatted Colombian with an anal passion for monster dicks? $10 says five of them will make their assholes swallow foot-long dildos to just be considered.
Prefer Plain Jane types who like sticking household objects up their tacos? Just say the word – the Midwest is full of bored housewives!
You basically fine-tune your choice to your cock's content.
LiveJasmin Types of Shows
There are several different types of shows at LiveJasmin. Easily the most popular ones are the free shows. Care to guess why? You pop into a room, watch the person do their thing, and spew your load after a few minutes, leaving without a dime spent. This is perfect if you're in a hurry, or just want to let out some frustrations.
Or if you prefer to be a freeloader.
Everything else on LiveJasmin is paid – but this is where the fun really starts. Models (because 'cam whores' is politically incorrect apparently) offer private chats, video calls, VIP shows, group shows, exclusive shows, audio shows, 'story' shows and so much more.
On LiveJasmin, VIP means 'Very Intensive Penis'
An especially exciting perk LiveJasmin provides is their 'Club Elite' section for members. Here, you'll receive plenty of awards as you tip your way to the top, with models practically opening their legs upon your entry into their room.
The ranks go as follows: 'Crush' being the lowest, then 'Lover', 'Sweetheart', 'Lancelot', 'Romeo', and finally, 'Casanova', which is unlocked if you've received close to 15,000 points during the month.
You get to claim your rightful title by enjoying the copious amounts of willing models, bending over backward to fit whatever you want into all their orifices.
LiveJasmin Payment Methods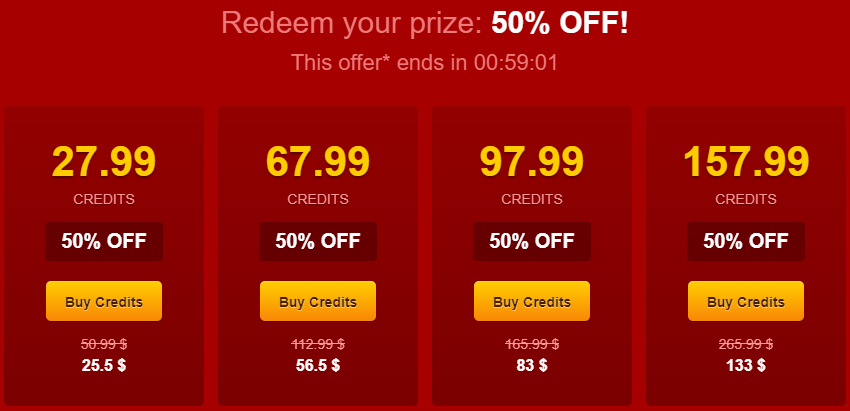 The moment these models have you convinced hard enough is when your dollars start coming out. While you're free to enjoy these babes free of charge, I would recommend reaching for your wallet to get exactly what you're looking for.
After all, how often can you ask a woman, a couple, or a chick with a dick to fulfill your wildest fantasy for just a few bucks?
When you make the decision, the first thing you do is check what you can pay with, and LiveJasmin doesn't disappoint with the variety of offered payment options.
Aside from the standard methods like PayPal, Skrill, or credit/debit cards, they're ahead of the game by allowing users to pay with cryptocurrency, which is a huge plus.
They also offer gift cards as their unique payment method. That's right, if you go to your local Walmart, Best Buy or Target, you can get your hands on a gift card to pay cam girls with. The only hassle is going through a third-party website called PayGarden to do it, otherwise, it's completely foolproof. To top it all off, it works with over 100 retailers!
That way, you don't have to reveal your personal information to the website if you don't feel comfortable. Nothing complicated, just pay up, top-up and stroke away!
How Much Do LiveJasmin Credits Cost?
Churning out your money for cam girls has never been cheaper. Obviously, if you have a very specific or lucrative fantasy, then you're gonna have to pay up. Otherwise, LiveJasmin has one of the most sensible rates out there.
The first time you buy credits, the site automatically gives you the option to spin a wheel of fortune, adding anywhere from 5% to 100% in extra credits. I managed to get 60% more than I paid for and used those credits to get a few extra privileges with one of my sluttiest models.
The standard options when it comes to packages are as follows:
For $33.99, you get 29 credits. If you put up $75.99, you get 74 credits. For $106.99, you get 105 credits. For the ultimate $169.00, you receive 166.
As you can see, the more money you give, the more value you get back. In the cheapest package, a credit costs $1.17, whereas, in the last one, it costs $1.01.
Conclusion: Is LiveJasmin Safe or a Scam?
I have to be honest, I was very skeptical at first.
Seeing the exploding number of scams out there made me very reluctant to visit LiveJasmin for a few years, but after spending time playing with the models and using the website, I can see why it's the #1 most visited cam site in the world.
It's very simple to use, caters to every red-blooded man's needs and the pricing's much more reasonable in comparison to other websites.
Not to mention, they offer some of the best-looking models in the entire business! As someone who has seen plenty of swamp monsters slap on lipstick and call it a day on similar websites, I've barely needed to search farther than page 2 on LiveJasmin – and that makes my cock even harder!
I've done my fair share of digging around for info on which site offers the best models to milk your cock dry. Without a doubt, I can recommend LiveJasmin for anyone in need of a quick wank or a personal show – and to those who have a very particular fetish. Trust me, LiveJasmin has your thing!
Alternative Sites Like LiveJasmin