With tons of cam sites offering the same services and categories when it comes to their models, it's hard to find the best site to have some fun. If you're a beginner, it's especially difficult to wrap your head around all the cam site offers, what the differences between their services are, and which one is better to use than the others.
That's why Chaturbate is one of the best options to start with. Not only will your money get you what you're looking for, but the high-quality entertainment and features will have you coming back for more – every time!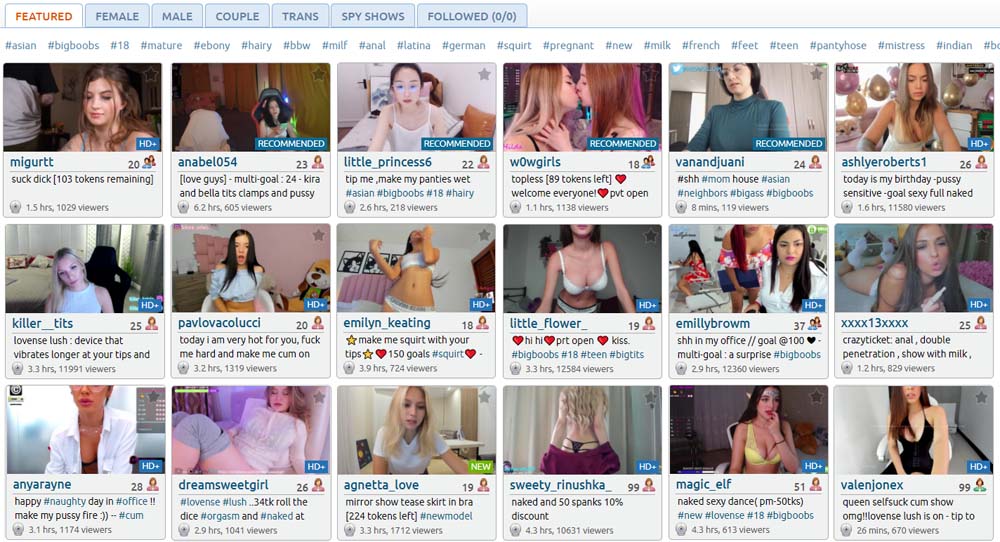 What is Chaturbate?
It's one of the biggest cam sites on the planet right now, having made its name back in 2011 for the quality it offered despite being an amateur-based website. It's got the classic webcam website interface, and while it sometimes looks messy, its functionality is its selling point.
That, and the copious amounts of gorgeous models.
With the variety available on Chaturbate, you can find everything you're looking for at the simple click of a button. It does well to give both sides of the 'Chaturbate' experience, with the 'Chat' part probably being a little less prominent when you first visit the site.
You won't have a problem finding the kink of your wet dreams on Chaturbate. There are around 100 pages of available cam girl material to satiate your most lustful desires!
How does Chaturbate work?
Chaturbate has higher availability in comparison to other cam sites, as well as the ability to get in a free nut most of the time. It'll probably take you 5 minutes at most to sign up, and the perks are enormous for those that throw some change at the cam girls they visit.
When it comes to categories, you'll find female, male, trans and couple performers. These are then further divided into subcategories and marked with tags. That means that if you're searching for a voluptuous vampire vixen, you just have to look for the right tags.
You're free to search through any of these categories for free, unless they're restricted to paying users or club members.
If you want to get in on the action, the simplest way to pay for a cam girl to do anything is through tips. One of Chaturbate's selling points is the availability of various payment methods, so you can easily tip the performer you like and they'll be sure to make it worth your while. Most of them have a Bluetooth or a Wi-Fi connected sex toy that vibrates whenever they get tipped, so you'll definitely know when you've made them happy.
If you want to secure a model for the long run and have them do more custom-tailored shows, you'll need to go premium.
Costs and Pricing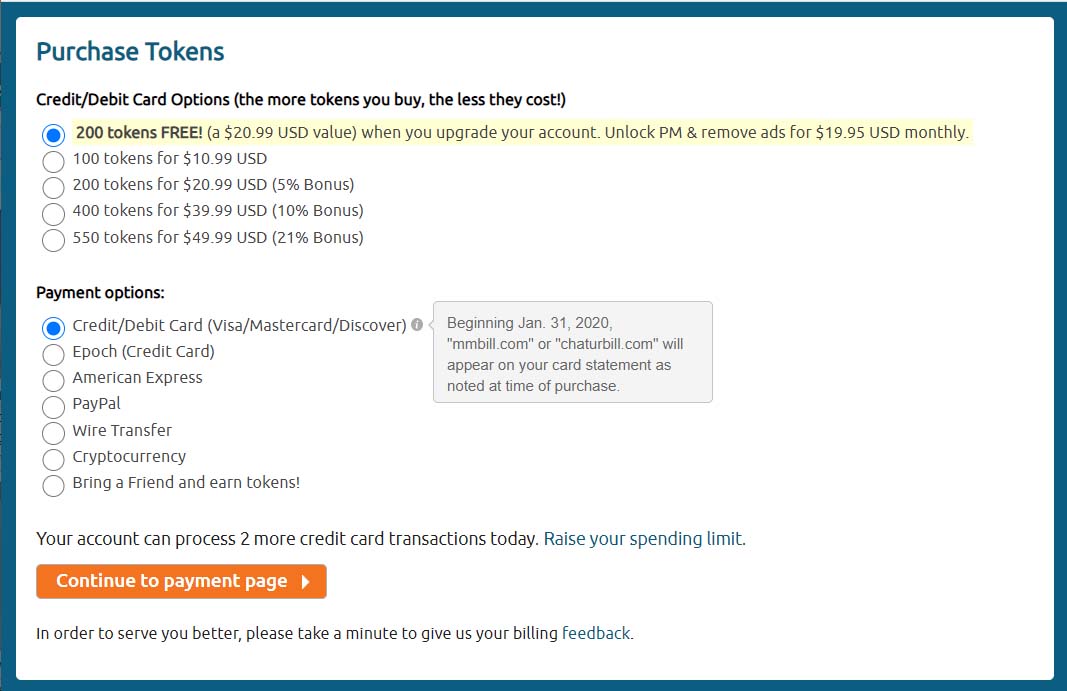 Chaturbate runs on a token system. At first, it can be confusing or even intimidating, especially if you've never paid for a cam girl before, but after a while you'll find that Chaturbate is really cheap for the content and benefits it offers.
One thing to remember: the models get only a certain percentage of the tokens you give. The website has to make money from their performers, so be aware that only a partial amount will go to the cam girl of your choice.
Chaturbate offers a couple of packages for newcomers who want to go premium. For $10.99, you're getting 100 tokens. For $20.99, you'll receive 200. For $44.99 you get 500 tokens. After that come the pricier packages: 750 tokens for $62.99, and a whopping 1000-token package which will take $79.99 out of your bank account.
Alternatively, you can opt for a premium subscription of $19.95 per month. This means no more ads, and you will receive multi-cam options, private messages with the models, as well as various discounts, depending on the cam girl.
Final Thoughts
Chaturbate will give you plenty of content at no obligating cost. The website is really simple to use, most of the models I've encountered are really sweet and won't rob you by charging exorbitant amounts for their shows. Most importantly, there's the community aspect that gets everyone involved in the shows and even gives freeloaders a chance to unload – if they're patient enough!
Even if you're a penny pincher when it comes to cam girls, the prices are comfortable enough to have you chirpy and satisfied without spending too much.
Happy Chaturbating!