Are you looking for a live sex cam site with a personal touch? FapChat may be just what you're looking for, with the added bonus of sex chats!
That's right – besides getting off on the hot babes undressing live, you can also interact with them, send them photos and videos, and really take your jerk-off sesh' to a whole other level.
Below, we'll go into the details about FapChat – what it is, how it works, and whether it's a reliable and trustworthy platform.
FapChat Review: What Is FapChat?
FapChat is an adult webcam site where users can interact with cam models and watch them partake in sexual acts live. So, instead of keeping it solo, members can pay performers for some one-on-one fun or even a group show ending with the big O!
There are many categories to choose from, fitting for FapChat's focus on diversity and inclusivity in its camgirl selection. So, whatever your type is, FapChat's got you covered.
Making an account is free, and if you decide to go premium, you'll enjoy special perks like cam-on-cam action and fully uncensored videos just for your dirty pleasure! It's also not uncommon for there to be an exchange of explicit messages and nudes, making interactions with performers all the more authentic.
Finally, FapChat acts as a video rental shop where you can sift through thousands of raunchy videos, purchase them, and curate your very own collection!
Like what you hear? Let's see how FapChat works.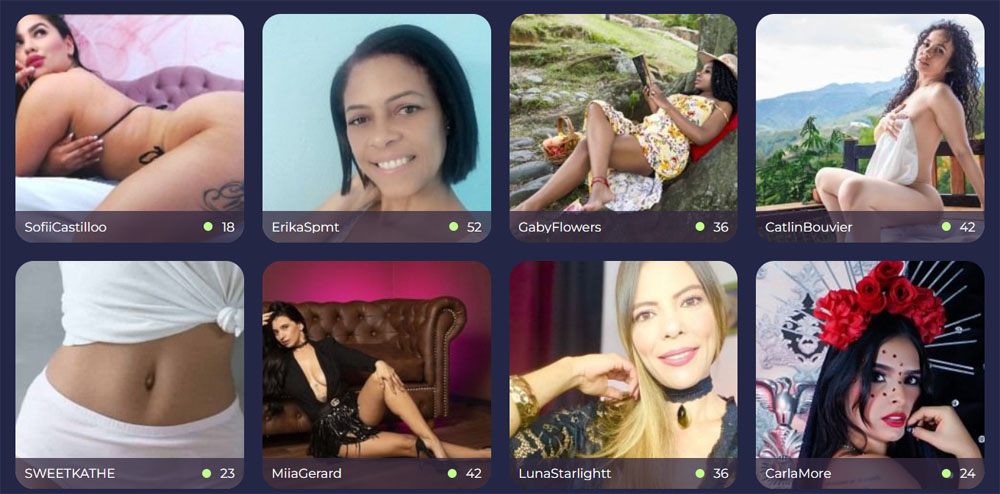 How Does FapChat Work?
To use FapChat, you'll have to create an account first. You can sign up for free by entering your email address, nickname, and password. If you have a FapChat promo code, make sure to use it to score the best deals on the site.
Other than that, FapChat is as straightforward as it gets. Once your account is set up and running, you can filter according to categories and find the best matches for your tastes. You can sort through different languages, ethnicities, and age groups – but more on that below.
FapChat Features
When you go to the FapChat front page, you can choose between girl and guy cams. You can further filter search results according to the following info:
Regions
Age (18+)
Features
Ethnicity
Fetishes
Language.
There are nine languages and dozens of the most searched fetishes available just for your viewing (and tugging!) pleasure. Now, let's dive deeper into some of the features that make FapChat unique.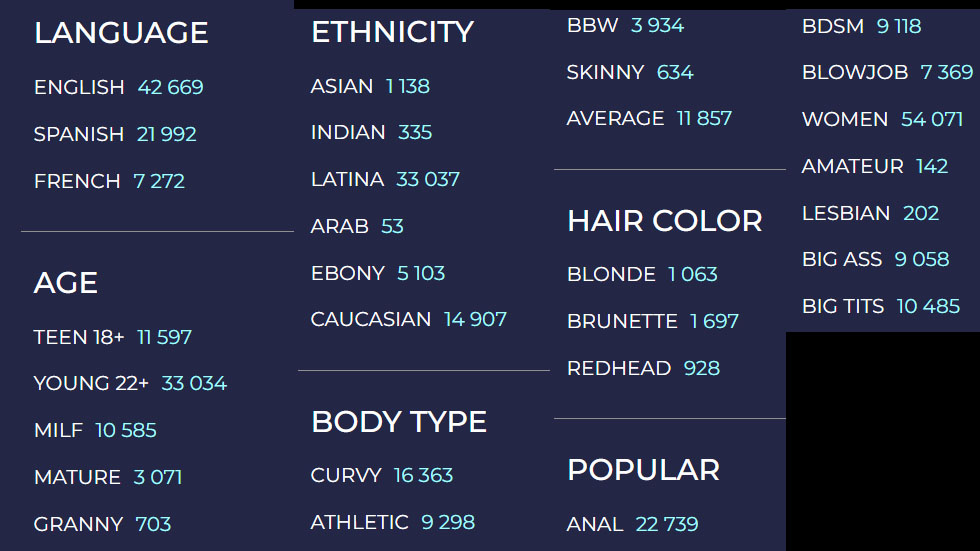 What Is GOLD in FapChat?
GOLD is the "official currency" of FapChat that you can use to tip performers. One GOLD is equivalent to 1 USD.
There are special shows called GOLD shows you can only access by chipping in to watch. The performer decides what kind of show they'll put on (e.g. take my clothes off, make me cum in five minutes, etc.), and members have to spend GOLD to help the performer reach the goal faster.
To make sure you get a front seat to the show, pledge your GOLD during the countdown and secure your spot. If the performer cancels the show, you'll get all your GOLD back.
What Are Reward Levels?
The FapChat Reward program gives back to the most active users on the platform. Basically, the more you spend, the more access you gain to exclusive features. You start at Level 0, which you can pass by joining a GOLD show for a minimum of two minutes.
There are ten reward levels in total. With each level you climb, you get a cashback on the total amount you've spent, which you can use as credit for future purchases. You receive credits weekly according to your processed purchases, which are automatically loaded onto future purchases.
What Is Cam2Cam?
Cam2Cam is a great way to personalize your FapChat experience. Instead of the interaction being one-way, you can share videos of yourself with the performer for a set price.
Tip: Ask the performer beforehand if they're down for a video interaction; otherwise, your request might be ignored. It's just common courtesy!
What Is the Video Store and Media Collection?
With FapChat, adult video rental shops are a thing of the past. Why waste time running to the nearest sex shop when you can purchase spanking new material from the comfort of your bed?
On FapChat, members can buy videos sold by performers. All your purchased media is neatly stored in your collection, and you can revisit your videos whenever you like.
FapChat Member Types
You can either browse FapChat as a basic member or upgrade to Premium. If you upgrade, you'll unlock every site feature, access fully explicit cams, and even partake in Cam2Cam action.
For the former, you need nothing more than an account. FapChat doesn't show the cost of a Premium Upgrade unless you enter your billing info.
Is FapChat Real & Safe?
There are multiple ways to confirm that a website is legit, including a sex site. Our research suggests that FapChat is legitimate based on its high traffic volume, with users constantly pouring in.
FapChat is SSL-encrypted, meaning any info exchanged on the site stays between you and the site. All billings are discreet, and FapChat makes sure to verify the identity of each cam girl/guy before letting them provide their services.
All private info shared with the site is stored securely with no outsider access, and all payments are transparent, meaning there are no hidden costs.
Finally, FapChat has a Daily Spending Limit option that lets you choose your own daily limit from $25 to $400. This shows that FapChat cares for its users and wants to create a safe place for them to "take the load off."
Conclusion: Is FapChat Legit?
FapChat is the go-to place for unconstrained, liberated adult fun. You can join in a few clicks and start searching for your dream girl, guy, and all the in-between!
Just like your favorite online forums, FapChat lets you chat with others, exchange explicit photos, and even send videos of yourself getting down and dirty! And if you ever grow tired of sexting back and forth, you can always request some one-on-one time – the possibilities are endless.
On top of all this, FapChat is 100% legitimate and safe – members can rest assured they're putting their money in the right place (just don't forget to tip!).