Cam sites have seen a rise in popularity over the past few years. We've come a long way since the norm of sliding porn magazines between the boards of our bed, or sneakily using our parents' computer to look at recordings of naked ladies on the internet – the classics at the start of the new millennium.
Unlike porn sites and more traditional sex work, cam sites are the bridge between the virtual and the real. Instead of watching pre-recorded, professionally shot videos, you get a 1-on-1 experience with a woman (or man, whatever floats your boat) who will do whatever you ask her to, for just a couple of bucks!
If you're a novice, entering a cam girl site can quickly result in a sensory overload in your pants, but if you're bored of the usually stale experience of porn, camming is the next best invention.
What Are Cam Sites?
In the simplest definition possible, it's your plain everyday Janes who sit in their bedrooms and masturbate for tips, live on cam.
At first glance, it may not seem that enticing.
Paying someone to see them pleasure themselves? What's the point?
In truth, cam sites offer an entirely new perspective, one different from sex work and regular porn sites. You have a vast variety of options models-wise – I'm talking choosing everything from skin color, ethnicity, gender, all the way down to the type of piercings you like or the specific fetishes you want to see. It's not just carnal satisfaction though – you also establish a connection unique to the world of webcam modeling.
You pay for them to do what you've always wanted your favorite porn star to do for you.
Every cam girl knows what she's there for, so there's no shame involved. As long as you don't have a too 'out there' request and stay respectful, you're gonna have them bending-over backwards while getting triple penetrated to 'The Circle of Life'. It's tailored to your kinks, with no strings attached.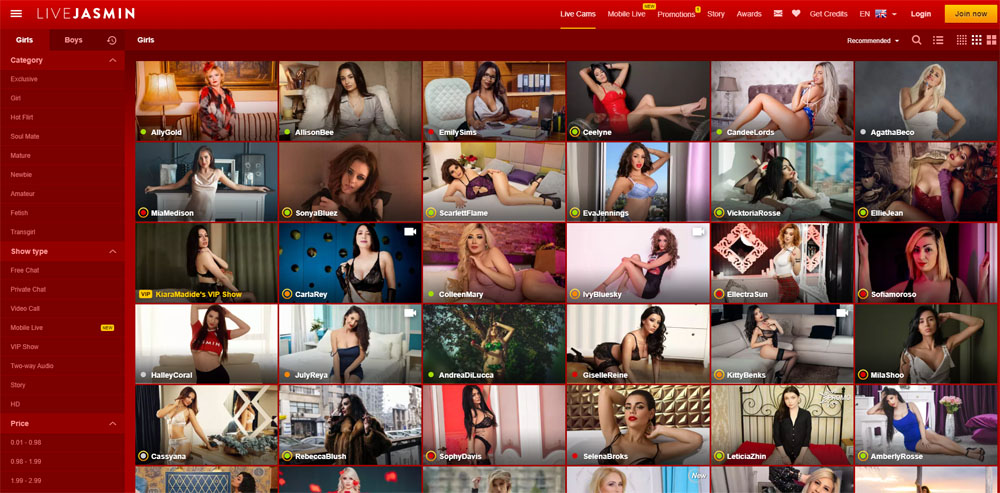 How Do Cam Sites Work?
Cam sites place business and pleasure under one roof. It's the simplest business transaction that guarantees a happy ending, every time. The models are there to perform what you pay them for, while your job is to smile and tug to your fantasy as it comes to life.
Every cam girl hosts her own 'room'. Once you choose a cam site, you will see thousands upon thousands of little thumbnails with girls (and guys) doing the nasty. You can either enter a room freely, or be required to pay to see them perform, depending on the type of show at that moment.
Cam sites run on tips. These go by different names – tokens, credits, gold, points – but they all do the same thing: convert your hard-earned cash to virtual money you can use to tip the model.
Marketing and self-promotion are key in the cam girl business. Models decide if they accept new members or just premium accounts; how much creativity they put into their shows; what kinds of services they offer – and at what price! Usually, the most expensive models are those who have the most personality or offer the most creative sexy shows.
After all, every model on the website has the same assets – so marketing themselves is key.
Are Cam Sites Free?
Yes and no. There are cam sites that offer free content, so as long as you have Wi-Fi available, you're in the clear. Most premium features, on the other hand, like requests, custom-made videos or fetish-specific streams, will require some form of payment.
While it's okay to rely on other tippers' money sometimes, I would recommend going premium as soon as you find camgirls you like. Not only do you get the perk of models giving you recognition, but they also start offering you discounted content and a more personable experience. It's only fair – you would tip your waiter, after all, so you should tip your model too – especially considering they don't have standing wages.
The Final Judgement
Entering the cam site world can be intimidating at first. You don't really know what you're paying for, which models are worth tipping, or whether the site will scam you out of your money. But with enough time and research, you'll have experienced plenty of satisfaction on all fronts to know that cam sites are perfectly safe and very fun!
It's basically taking every fantasy you have and making it come to life at no real expense. Plus, you won't have to bother with being interesting or entertaining, it's purely a business transaction where both parties get to climax.
A win-win for everyone!
Cam Sites We Recommend