Cam sites are an excellent option for all of us looking for fresh new content outside of the mass produced fake porn scenes. Having experienced so much porn in my life, I can safely say if you're looking for a real connection, cam sites make the experience ten times better than anything pre-recorded.
The first impressions Streamate leaves to its users – are great. The moment you enter their site, you are amazed by how clean it appears to be. Everything seems to be in order and ready for exploring.
The truth is far from this, though. Although the categories are diverse, you can't watch anything that you would probably like to watch, without an account. This wouldn't be a problem at all, and we've all been in that situation with other cam websites before – just make a free account and proceed.
Usually, the other cam sites have this very neatly set up. They require an email in order to create your own account. Once you do that, everything works just fine and you can watch your favourite performers live and for free, while other members tip.
Streamate, on the other hand, has complicated things for no reason whatsoever. Well, okay, maybe the reason is to make some money. So here's what they do – other than your email, they also require your credit card number. It is supposedly free, just a routine in order to create your own account. Nevertheless, it's a hoax – don't give them your credit card number!
Streamate Review – My First Mistake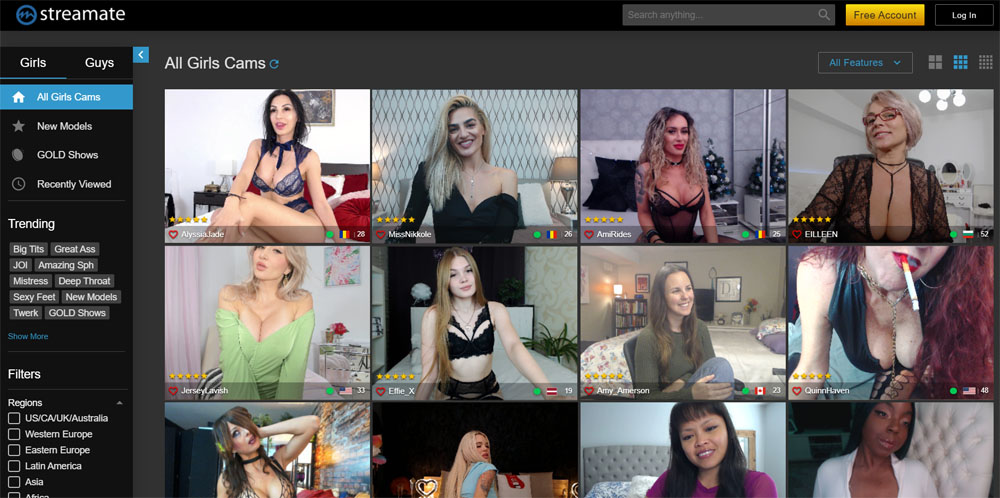 I was foolish enough to do so. They charged me for it. Now, I'm not that cheap, $2 is not a big deal. That's not the problem at all. The real troubles are only beginning.
You see, I was not that pissed they charged me $2 for the account. Who knows, maybe I was subconsciously aware they would do something like that the moment they required the card number.
The thing that definitely got me seeing red is the fact I couldn't even enter my account. My email address is my username and I'm pretty sure I got the password right (trust me on this one, I have a special password just for cam websites).
Still, I started second guessing myself. Who knows maybe I got it wrong? I did what any man would do – clicked the forgot password option.
We all know what that should do, right? Something along the lines of an email or notification offering to change my password. Instead, I get a worthless automatically generated mail describing my problem and a bunch of links that essentially lead nowhere.
In the end I ended up writing a very pissed off mail to the Streamate support group. To be honest, I didn't even expect an answer back. And for the next three days, my expectations were a reality. Until on the third day I got a reply from a very disinterested person working at the support group. To say he/she wasn't keen on resolving my issue would be mildly put.
Eventually we got it figured out and I was able to enter my account. Now finally I could work on the problem that was affecting me the most. The one in my pants!

Did you know?
What is Streamate?
After my credit card debacle, I opened the main page to meet a familiar-looking layout that I could easily fall back into. Like I mentioned, the webpage is neatly designed in a similar manner to MFC or Chaturbate, but it doesn't really improve much on the conventional cam site design.
Many 'regular' features have been dropped for guests, while free and premium registered members can freely roam around the website. For example, while in guest mode you can't hover over a thumbnail for a preview – it just shows a model's avatar, and literally anything you click while being a guest brings you to a sign up page.
Having gone through the trouble of registering, I couldn't really see any benefits from this. While I guess watching women being naked on camera should be enough of a notion to get me through a chode-rubdown, I really was put off by the Streamate's impracticality. But this might be my spoiled ass wanting to see some jugs for free – and jugs, they have.
Streamate Models and Shows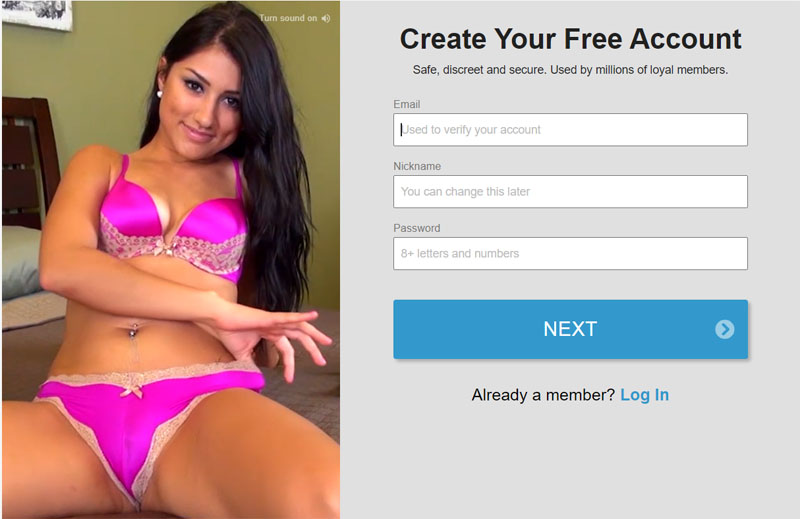 On the flip side, Streammate does surprise with their show variety. They have different live show categories such as the regular live shows, HD gold shows and even audio-only stimulation, if you're into that. This means you're not limited to watching the models in a group chat with a thousand other horny dudes and that you can be in control of what sensations you receive.
But what else can I mention about Streammate that may redeem the situation they've put me through? The sheer number of models accumulated on this website!
You can find tons and tons of feeds online at any given time of the day, so no need to worry about how this can affect your meat-beating habits since the website is going to be packed with online shows 24/7. Honestly, it seems that these performers are constantly grinding almost to the point of no sleep.
Now, other than the fact that they're online all the time, these cuties have some other characteristics to them too! Hot as hell and as horny as ever, they're also really good at what they do.
Of course, most of the newbies take the easy way round, using the Lovense egg vibrator feature that can be controlled through the audience's tokens, but they're not what really impressed me.
Sure they're a great go-to for a quick up-and-down since they provide quality entertainment value, however if you need an extremely immersive online cam feed then the real pros on Streamate can be your go to performers.
Male, female and couple performers are all over Streamate, and it usually doesn't take too much to find a great performer online if you know what you want.
For those who are extremely picky about what they watch while trying to get some mayo out of their tube, Streammate has an extensive search feature that can help you narrow down the selection of models to your personal preferences.
Is Streamate Legit?
If you're looking to have a date with yourself, then cam sites are the way to go. Not only do they provide a safe place for jerk-offs to get their freaky on without any judgement, they stand as inclusive communities for sex workers and those looking to make a dollar from stripping online.
What initially caught my eye about Streammate is that I thought it was free, that I'd just register and move on with manhandling myself but that was far from the truth seeing how they took money from my card and didn't return it.
With all the models available online at any moment, the real turn off for me were the ads that took up the whole screen while watching, so missing a cumshot, a titty flash or a pussy pop is possible.
In my opinion Streammate is a 5/10. A website that claims to be free shouldn't steal money from their free member's cards no matter how little of an amount it is. This combined with the disgusting customer support I received was enough to get me running back to my personal certified-free camsite, Chaturbate.
While there are tons and tons of girls online on Streamate, this wasn't enough to redeem the website in my eyes. If you're looking for a great collection of girls online then you can consider taking a look at MyFreeCams or JerkMate.
Final thoughts – Is Streamate Safe?
Getting to know yourself sexually can take a lot of research. From which websites to watch porn on, to what sensations make you feel better, the world of sexual opportunities is at the grasp of your fingertips.
Regardless of what your sexual preferences and appetites are, make sure to always read up on which websites are credible and worth spending your time on.
There's plenty of content out there showcasing the heroes and villains of the online sex world, so make sure not to skip on educating yourself on which cam sites are scams and which ones are actually worth investing money and time into.
Alternative Sites Like Streamate