Procrastination wouldn't be the same if it wasn't for the Internet, and what better way to procrastinate than the concept of masturbating to bombshell models online?
We will put off just about anything to get that surge of relaxation, when the blood rushes southwards and back again.
But if you're tired of watching the same repetitive model-pounding scenes on regular porn sites, considering cam sites can make your masturbation sessions even hotter and more personal.
How?
Cam sites provide an inclusive community and a place for a ton of undiscovered pro sex workers to make money from doing what they do best – providing sexual selief for ther viewership through well-thought-out sex shows and online sex chats!
Started Out on Streamate?
Specifically on Streamate, you can find a performer for almost any kink, and there's something even for the over scrupulous of masturbators! From experienced models and porn stars, to nubile amateurs of any nationality, race, age and gender – you're sure to pop a chubber at the mere glimpse at a tight-ass coochie on the HD feeds on Streamate!
With the huge amount of girls performing on the internet, the viewers crowd around the most creative models as well as those willing to do anything for the tokens! From anal insertions and kinks, to romantic BDSM shows – cam girls do pretty much anything.
But if you've already had your fill of Streamate and want to move on to other cam sites, there's a treasure cove filled with models willing to do your every bidding on the internet on other sites like Streamate!
I didn't like that you have to make an account to even see the girls, so you're not getting a taste of what's to come before you chip in, so I started looking for Streamate alternatives.
To spare you from the research, I'll talk about a few of the sites I consider similar to Streamate, offering both HD quality feeds and an excellent choice of performers to their users.
Sites Like Streamate
Try Jerkmate!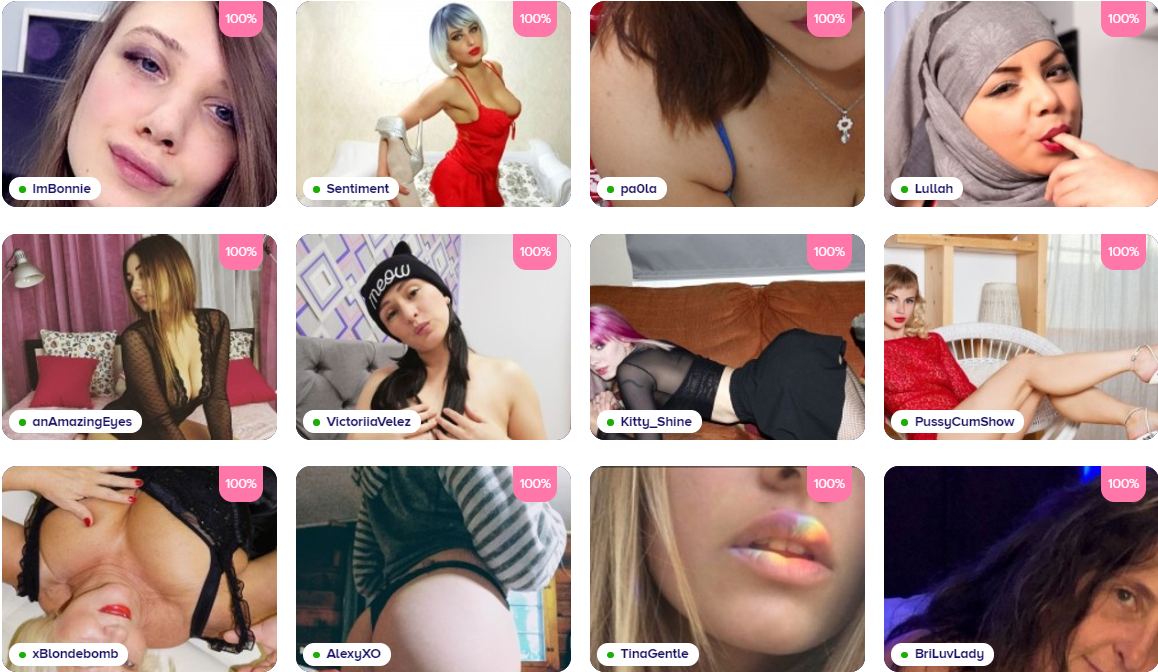 Anyone who's made a habit out of jerking off to live girls on cam probably started out on Chatroulette or Omegle. Let me be clear, these two were not in any way adult sites but they sure did have a lot of naked adults – mostly men looking to rub one out to some unsuspecting, or maybe even frisky gals, traumatizing anyone that happens to land on their chatroom.
Forgoing the wrinkly old penises for perky tits and bubble butts, Jerkmate has made the fantasy of chatting with random naked girls online into reality. It has free access too, meaning you don't necessarily have to create an account and pay, but I would recommend purchasing some tokens to have some real fun.
Why?
Because purchasing a premium membership opens up advanced features such as paying for private cam2cam shows with a model, additional search features, and even instant notifications when your favorite models come online to make your day!
After getting on Jerkmate, you receive a message from the Jerkmate bot welcoming you and offering to help pick a model for you to beat your meat to. Just input your preferences and the bot will instantly connect you to a model you can start jerking off to – all you have to do is have some lotion nearby!
What I like about Jerkmate is that apart from the vast variety of girls online, they have premium models that you can jerk off with too! Since the cost of private cams on this site depends on the performer, it means that prices vary from girl to girl, but ensuring there's always pleasure to be offered, for anyone's budget!
But if you're looking for something completely free so you can take your load off without touching your wallet, keep on reading for a few completely free alternatives to these websites.
Or Even, MyFreeCams!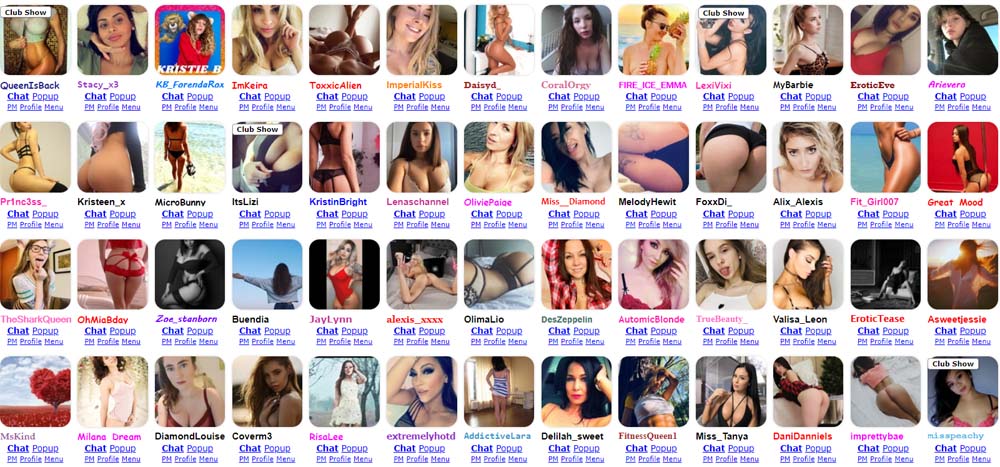 Another cam site like Streammate is MFC – the only difference being that the latter showcases female performers only on their live cam shows – you won't find any cocks flapping around on MyFreeCams!
MFC's brand culture and model payment policies are convenient for all sex workers, so naturally the majority of performers flock on this website with thousands of them streaming around the clock. Almost all of the top models stream on MFC so you're bound to find your favorite Streamate models streaming here too!
The sheer amount of amateurs and pros on MFC, combined with the high amount of traffic the website collects on a daily basis, is enough for any passerby to watch a great sex show at no expense. Also, most of the girls have HD feeds and crisp audio, so you don't have to worry about the asian pussies being pixelated!
Finally, let's talk about customization. While the number of models performing online is rising on the daily, not all girls are willing to do dirty, freaky stuff on cam. MFC's extensive search customization options can help you find the perfect cam girl to bring relief to your swollen member – from kinky role-plays to anal insertions, there's a model for anyones tastes.
By creating a premium membership, as with most of the camsites online, you acquire tokens that you can use to send tips, control a model's vibrating egg or even buy a private cam show just for you. Plus, you can have full access to the adult social media platform MFCShare, where performers share videos and picture collections to stimulate your senses even further.
If you're strapped for cash just find a girl with a lot of tipping viewers and freeload, although I wouldn't recommend it due to possible animosity from the models or other viewers. The chatroom bot incentives will make other members pay for the girls to perform, so all that's left to do is to take yourself by the reins and let the show begin.If you want the real deal, buy some tokens!
Maybe Chaturbate?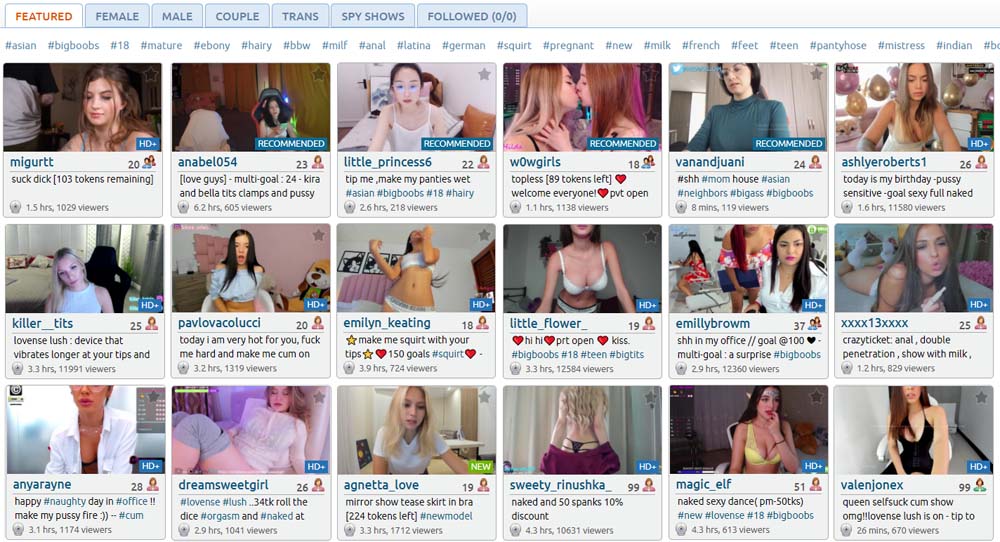 Old doesn't mean bad, not in Chaturbate's case anyway. With an old-school design similar to MFC, the website's interface has skipped the fancy looks for the sake of quality!
At first glance, it might not be as simple as Streamate or as hi-fi as Jerkmate, but what lies within this website should not be underestimated, because Chaturbate is packing heat!
The all-inclusive cam site has far exceeded my expectations for diversity and model quality. Immediately, I was blown away by the extremely diverse selection of models of all genders, races, nationalities, hair colors, ages, and body types!
I can forgive the lack of organisation, which is understandable given the confusing interface.
The website has a plethora of features that can be used by guests to an extent, while premium members can enjoy the wonders of Chaturbate in their entirety.
While you can approach Chaturbate in the same manner as MFC, taking a piggyback ride on other paying members tips for a quick nut, I assure you – spending a few tokens on a cam girl to control her vibrator while you simultaneously stroke your man meat will bring you to overdrive.
Additionally to the Lovense sex toy's control feature, Chaturbate's models can equip their chatrooms with apps and bots that encourage the viewers to spend more tokens for personal requests or provide pre-set tip menus.
The couples' category is great for anyone who likes to watch real girls getting anally abused instead of pro gaped porn stars. Still, if you're into the porn star look, many exclusive models feature their premium shows on the Chaturbate feed for a higher token amount.
To Sum Up
Regardless of their superficial differences, all of these websites have the same basic idea – bringing live sex shows closer to audiences for a convenient price.
However, all of these sites offer unique features of their own that may push your decision either way, so before making a premium account on a website out of impulsive horniness, try and read an article or two on what's good and what's not!
If you went to Streamate because of their HD quality cameras, but you still want to find other sites like Streamate, consider taking a look at Chaturbate as a convenient and hassle-free alternative. It offers guest viewing, meaning you don't need to sign up to see some naked girls getting pounded by fuck-machines or multiple dicks at the same time.
If you've been single for a while and crave some female companionship while you handle your ham-stick, Jerkmate is a great alternative to take a look at, too!
You get matched with a girl, discuss the private show price, pay, and she starts blowing your mind. The cam2cam option means you can show her your junk, making her even hornier while you both cum simultaneously!
I personally enjoy MFC's pop-up chat room option, which makes watching multiple girls at the same time possible. No more than a few clicks, and I have four separate girls on my monitor for my viewing pleasure – the more the merrier!
Take some time to explore what you like watching and getting to know the performers. I know it can seem tedious, but a few minutes spent on each chatroom can help you get to know which services would be the best for you and your disco balls!
More Sites Like Streamate