Fleshlights have become a household name for men's masturbators and self-pleasure aids. Improving on the already naturally existing textures provided by any regular pussy, butt or mouth. Not only that, but they are now on the wishlists of both penis owners and penis lovers!
As leaders in the sex toy industry, Fleshlights favor quality and practicality. Even their budget models stand up to the expectations of the nitpicky masturbators and desensitized penises alike!
So, as the saying goes – cheap doesn't always mean bad, and these innovative masturbators prove it.
Moving forward I'll talk about a the cheapest Fleshlight products that I consider the best bang for your buck!
The Pilot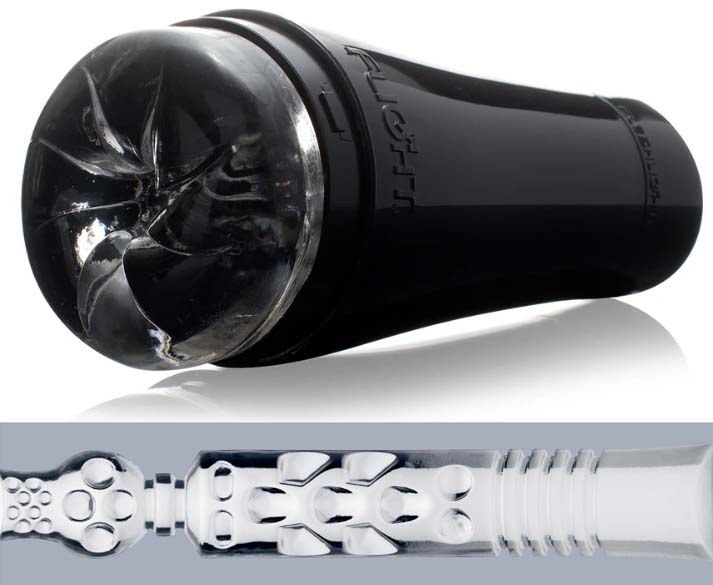 Sticking to their classic sex toy design, Fleshlight has improved their best-selling sex toy making it more sleek and inconspicuous. The Pilot is part of the Flight Collection, along with the Aviator and Commander. Aerodynamically designed and paired with the brand's exclusive SuperSkin sleeve pattern, The Pilot provides exciting new sensations to newbie users and experienced sex toy explorers alike!
It's a great starting point for beginners in the sex toy industry, since at $49, it's relatively cheap compared to the contenders from the brand's other collections. Additionally, it's quite discreet and modern, making for a non-intimidating appearance.
So far, this best-seller is marketed as an easy-to-travel alternative to the flagship model, retaining the same sensations and suction. While I'd opt not to bring a toy with me travelling, I think the Pilot doesn't take up much space, with it's 6" of insertable length – unlike the 9" flagship counterparts!
The shorter length means most penises can fit inside and enjoy the full sleeve, while the more well-endowed members still get the full experience from the internal textures.
A literal bang for your buck, this travel-friendly thingy will be your hotel room companion for the night!
If you don't want to spend on the suction cup shower mount, just secure the fleshlight between some couch cushions or under the mattress – and start thrusting!
Fleshskins Grip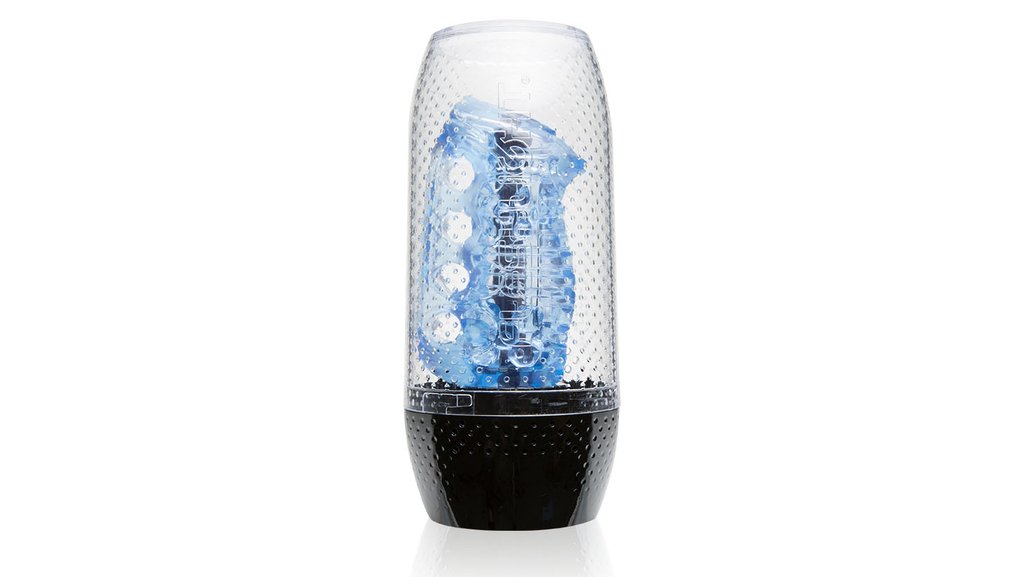 Fleshlight's skin-only toy is a great alternative when the bigger showcase models aren't fitting your budget. Unlike the regular fleshlights, this is a smaller caseless version that provides hands-on control to penises of any girth.
The Fleshskins Blue Ice grip masturbator provides the same quality and internal skin-line texture for the lower price. You can control the tightness and intensity of your strokes for a mind-blowing sleeve experience – literally! Both a masturbating aid and sex enhancer, you're not limited to using this product only by yourself – let your partner control the Blue Ice Grip while they stimulate your tip or your testicles, and the sensations will have you coming back for more!
Just like the Pilot, it's travel-friendly and I particularly recommend this for couples who like to turn their exploration into sex-ploration. Pair it up with your partner's preferred sex toys for quick mutual masturbation sessions that will bring your relationship to another level.
Coming in at $44.99, it's cheaper, softer and more flexible than other Fleshlight products, not to mention its layout which allows for greater control and makes your beloved toy easier to dry.
With the 2020 coronavirus pandemic still at large, you've probably reached a point where 'death grip' would be putting it lightly – and I don't blame you! The Fleshskins grip prevents you from squeezing your Johnson too hard while simultaneously mimicking the skin-soft sensations of a vagina, bringing your senses back to life!
Quickshot Vantage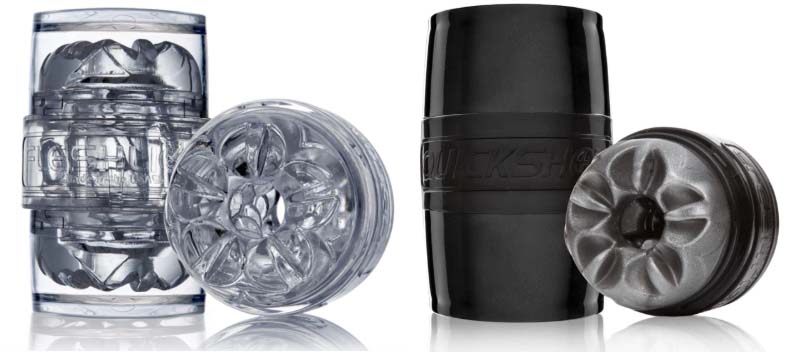 If you need something ultra-discrete, even unrecognizable at first glance, then I would suggest taking a loot at the Quickshot Vantage.
Compact and efficient, the Vantage transparent masturbator will provide the same Fleshlight sensations and skin-like softness without damaging your wallet.
At almost half the size of a regular Fleshlight, it has an unique transparent design with fully exposed holes on each end meaning it can be used as a masturbation enhancer or as additional stimulation during BJs. The internal winding texture with bumps and spheres gives a variety of sensations no matter how girthy your Long John gets when your blood starts rushing!
The open-ended design makes for easy personal clean-up, by offering you full control of where your final results are saved for later disposal. When you're done, just let it sit under a stream of warm water to quickly clean it or for some extra precautions, I'd even recommend using the Fleshwash liquid – a specialized cleaning solution!
So far it's been one of my favorite 'Blowjob week' toys to use with my partner. I slide the Vantage on until the tip pops out of the other end, sort of like an adult jack-in-the-box after which my girl stimulates my tip while twisting and stroking the Vantage. The transparent design only adds to the stimulation through visual command.
With a price of $34.95, it stands as one of the cheapest fleshlights offering the same sensations as regular flagship products.
Final Thoughts – Cheapest Fleshlight
Overall, these three Fleshlights will offer you the most similar sensations to the more expensive models, offering a degree of versatility while still providing the high-intensity orgasmic experience you and your knob need to feel when you're playing.
As with most sex-related products, chosing a sex toy is a personal experience for any user so researching and considering the pros and cons of each sex toy can help narrow your selection. Make sure you get what your man meat needs, and you'll be doing both of you a favor!
Modern day sex positivity has made many male sex enhancement products available at surprisingly affordable prices, so you may want to think about what makes you climax and try to find a toy that would mimic the same sensations.
Don't worry, even shopping takes some practice!