You may think splurging on lubes isn't worth it.
What use is there spending money on one lube when I can get like ten for the same price?
Here's the thing. It's a long-term investment to have the best Fleshlight experience. I'm not gonna lie, I was a skeptic too at first. I was convinced that any lube that cost over a dollar digit was simply not worth my time and that I'd be scammed and feel no real difference.
And boy was I wrong.
Not only did it improve the tuggin' experience, but the nut busting was taken at least a level higher – and it just kept rising with every new purchase.
Basically, the more I stocked up on the lube, the more I realized what kind of a lackluster experience I had before, getting off with my cheap, overly-scented, barely-there lubes.
Since the 21st century pocket pussy explosion, we've gotten all kinds of Fleshlights to fulfill any and all needs we have. I'm talking stamina training, edging, extra tight and of course, anal. There are even specialized, robotic-looking Fleshlights that have been designed specifically to milk out your cock in seconds.
For those that are contemplating not using lube at all, be wary. Not only do you need it to make the whole experience feel better, but not using it can cause everything from irritation to leaving you with chaffed man meat.
One thing to take note of when picking out the right spitting material is whether they're paired up with the right Fleshlight. It's not gonna take you long to figure out what goes with what, but it's important to pay attention to what the lube and pocket pussy are made of.
Most Fleshlights are designed with a soft silicone material, and if you're not careful and end up pairing them with a silicone-based lube, you're gonna have a bad time. I'm not gonna get into the nitty-gritty here, but it's basically gonna dissolve your Fleshlight, which at that point may end up looking like swiss cheese.
So instead of scouring the depths of the internet for the perfect lube, take a look at the 6 best Fleshlight lubes on the market today! Handpicked by me, for maximum pleasure!
Most Affordable Fleshlight Lube
I know I said cheap isn't good, but being affordable is smart, especially when you're just starting out. Some lubes can and do cost upwards of 30 bucks, which is all good if you're looking for a very specific type of sensation, but it may be better to focus on the basics up front.
Just be wary of the whole '30 lube packets for 10 cents' type of deal. Otherwise, most brands will have pretty quality lubes for fairly low prices.
Fleshlube Water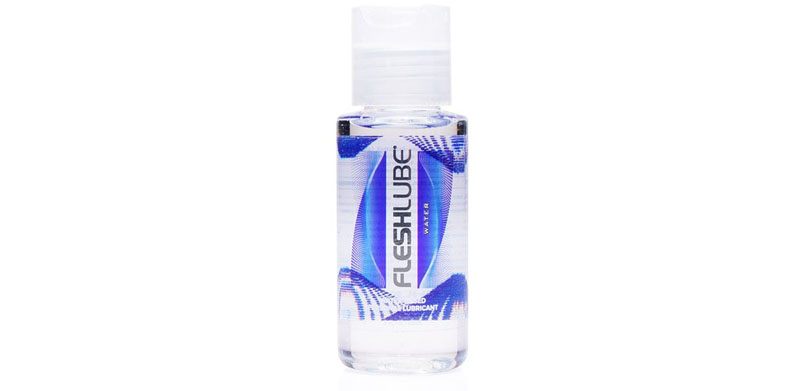 My pick for the most affordable lube is Fleshlube Water.
It was the one I originally got for my very first Fleshlight and, nostalgia aside, it's just a really good lube if you wanna keep things simple.
With very smooth and natural texture, the Fleshlube Water is an amazing water-based option for all those looking forward to a satisfying one-on-one session with their favorite pocket pussy.
You never want too thick of a lube –it takes a while to actually warm up so you can get things going with it. Fleshlube Water feels very light from the moment it's squirted out of the bottle which means you're not gonna need ages to get the most out of that in-n-out sensation.
Basically, if you're in need of a lube that feels like there's nothing there, this is the one.
The single downside I'd give it is the shorter longevity time when I compare it to some other lubes I've used, but it doesn't just disappear after the first thrust either.
To top it all off, it costs just $8.95, making it one of the most affordable options out there!
Keeping it Hot
Don't underestimate just how good warm lube is gonna feel, because it's the closest thing a Fleshlight gets to feeling like a real pussy. It's not that you can't take any good ol' classic lube into the shower and heat it up until it feels great, but getting something that's been made specifically to feel warmer and for a longer time is always better.
There aren't too many of these on the market, but I've tested out pretty much every one that I knew wasn't gonna burn my dick off.
Fleshlube Fire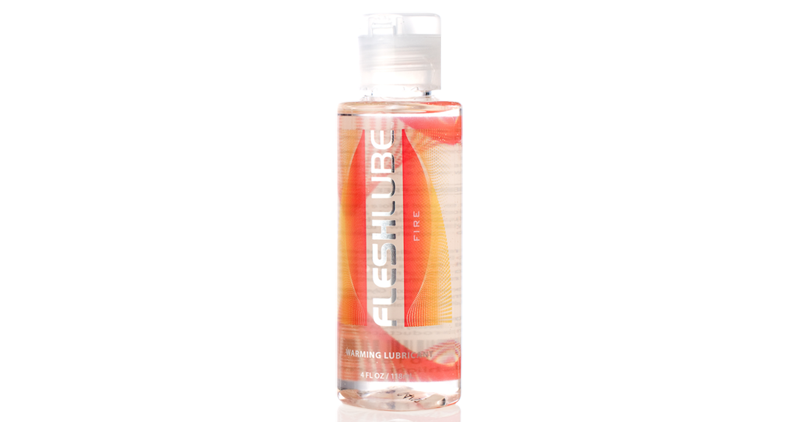 While keeping the head on your shoulders cool keeps you in the game, the one on your cock needs some extra heat to get the party started. Enter: the Fleshlight Fire.
Thankfully, it didn't set my pork sword on fire, but it did make me realize what I'd been missing out on all this time by not using it. It warms up a lot quicker than regular lubes, so just putting it in a hot bucket of water for a couple of minutes will do the trick.
Not only does it warm up faster but it keeps that warmth for longer. Instead of having to double dip it every 15 minutes like my normal ones, I could last up to 30 before it started to cool down.
It's also made with medical-grade materials that are meant to keep your dick safe at all times, so no worries over blistering or reddening your skin. In fact, it's made to cater even to sensitive skin types, so you'll probably be fine using it.
Just don't actually set it on fire and pork it though.
Turning solo play into a full-blown steam fest is what the Fleshlube Fire is all about.
Fire up your nether regions (but not literally) for just $11.95!
Best for the Backdoor
Everybody loves a good peach. Thankfully, Fleshlight have made it possible for anyone to have their pick of the bunch. Whether it's the special Fleshjack versions or a pick from the Girls collection, there are plenty of ways to taste the forbidden fruit.
As a result, this means there are definitely plenty of anal lubes available on the market. However, I've scoured through plenty and found only a few that were fit to my liking.
Fleshlube Slide Anal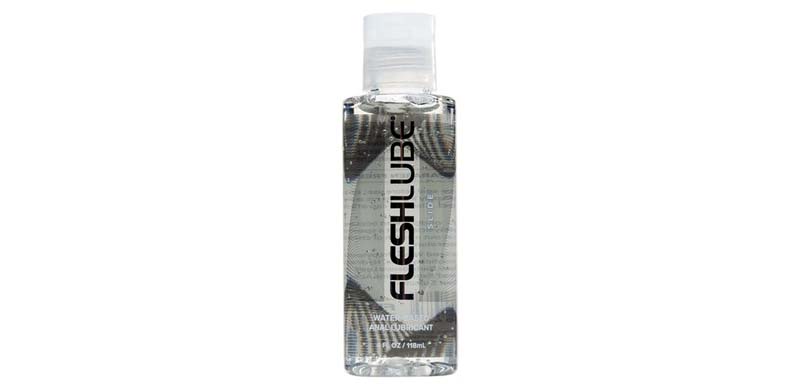 Classics become classics for a reason – they always feel great. But what do we do when we want that rougher feeling? This is where Fleshlube Slide Anal comes in.
Because booty holes are usually a lot tighter than pussies, that means you're gonna want to stay away from super light lubes. Thankfully, the Fleshlube Slide Anal is as thick as you would expect a heavy-duty lube to be. At the same time though, it's also very gentle and soft on the skin.
Taking it slow or going all out, the Fleshlube Slide Anal will make sliding in and out of that rear end feel like a dream.
The slippery texture and the water base of this lube work great with partners and toys alike thanks to its paraben-free and hypoallergenic formula. It's also very easy to clean and comes off of your toy without any issues.
This anal sensation can be yours for just $11.95!
Au Naturel
I never thought of 'all natural' lubes as something to look into.
When I'd think about all the 'organic' products out there, I half-expected to find that something like snail mucus had been put into the lube to bring out the 'sliding' feeling. Luckily though, what it actually means is that they are meant for those that have more sensitive skin or just prefer to be more eco-conscious when jacking off.
Sliquid Swirl Cherry Vanilla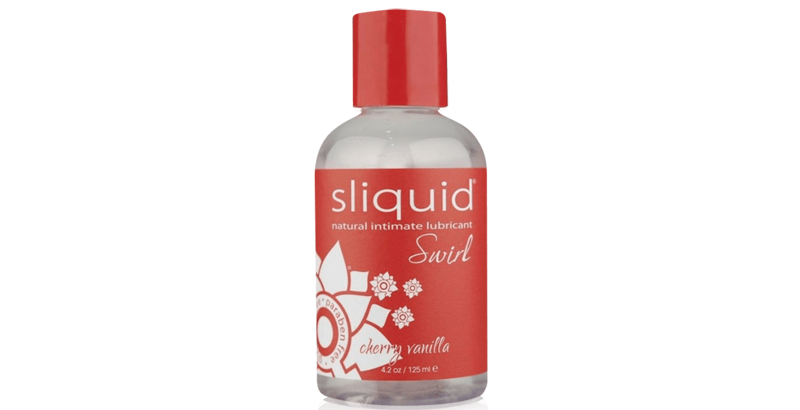 What do Fleshlights and fruit have in common? They're both good for your mental and physical health. So how about a mixture of both?
Sliquid Swirl Cherry Vanilla is a water-based, fruit-punched lube that has a natural thickening agent made from cellulose, making this a 100% vegan product. For my guys out there that wanna help the environment and feel good at the same time, it's the perfect pocket pussy to throw coins into.
I'm not really a fan of scents, especially overpowering ones that I feel are gonna give me a rash after I bust. The Sliquid Swirl Cherry Vanilla has a very mild aroma that goes away the minute you start thrusting into the pocket pussy.
Because it's all-natural, you might think it doesn't last long, but you'll be enjoying that cherry-and-vanilla goodness long after you first apply it.
This fruit-infused lubricant comes at $11.99 for a 125ml bottle, with various sizes to choose from!
Going Premium
There's no such thing as a 'luxury' lube, but there are some that come close to feeling like it. Even the most expensive lube on the planet will cost you as much as 30 bucks, but not all premium lubes are created equal. Splurging on a few will get you to three digits which isn't really that necessary.
Lucky for you, I've gone through a couple throughout my years of testing and have found the real game-changers.
Sensuva ON Power Glide Stimulating Gel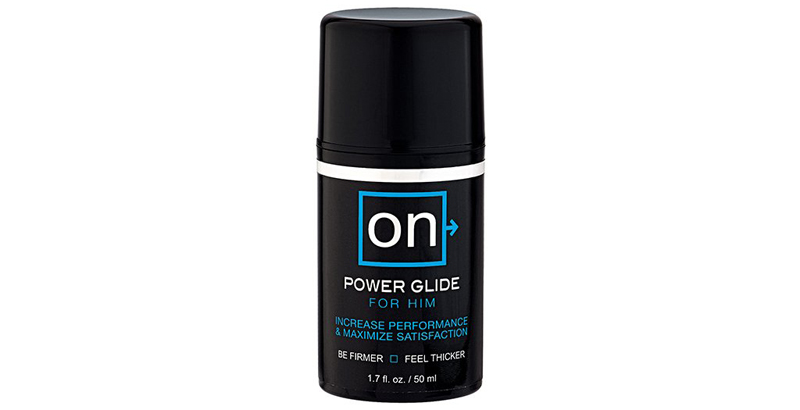 Slipping in and out of a Fleshlight feels amazing, but the Sensuva ON Power Glide Stimulating gel takes that experience to a whole new level.
How, you ask?
By making your dick feel firmer and thicker, intensifying the sensation you get when you pump. This one-of-a-kind gel acts fast when applied, increasing blood flow and getting you to full stand when you're about to pleasure yourself.
Don't worry, the effects are temporary and you'll get your dick to its regular shape within the hour, but in that hour the lube will do its magic, and you'll be left feeling like a million bucks.
It's latex-friendly, so you can make up for that loss of sensation when using a condom, and get that full action, with or without protection.
At $24.95, it definitely belongs in the high-end category, but the premium performance you'll get from it is everything you need – and then some!
Best Value
Last but definitely not least, the honorable mention goes to the one that will feel the best, last the longest and have the best value for the money you're paying. It's really difficult trying to find an all-rounder considering the hundreds of lubes out there, but I've found a winner that's gotten me to come home for Thanksgiving every single time.
ID Glide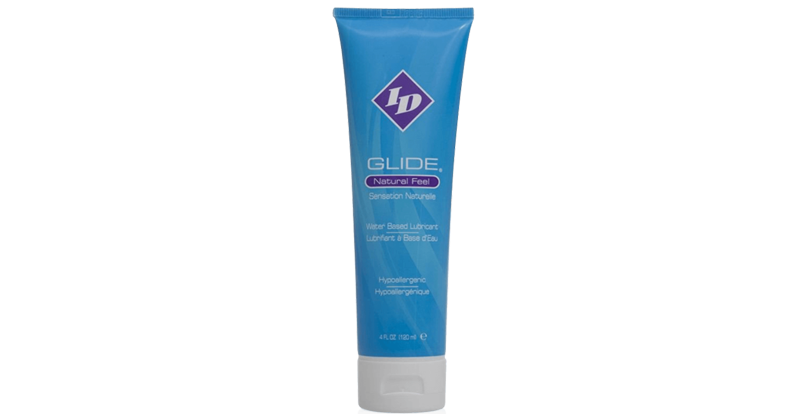 The ID Glide is an all-time great in the world of lubes. Year after year, it's among the top-rated lubes by users, but I've always been one to test things out for myself before joining in on a hype train.
From the start, I can tell you it's dermatologically tested and recommended by doctors, mainly because it's made with high-quality ingredients that ensure maximum pleasure at minimum friction. It's water-based, which means it's latex-friendly, so ultra long-lasting sessions are a guarantee with the ID Glide.
Despite all the medical-grade ingredients, it has no smell and no color. It's just an amazing natural feel without the need to reapply constantly!
To put it simply, your dick is gonna have a good time.
This all-star lube glides in at just $15.95!
Conclusion – Best Lube For Fleshlight
Fleshlights can be a man's best friend, but the key ingredient to your Fleshlight extravaganza is the lube. The choice is yours, but make sure you know the pros and cons of using each one.
That includes knowing the materials they're made of, how they're gonna feel, what exactly you're looking for in terms of thickness, and how long you want it to last.
Still, you won't know it until you try it. Even if something's super highly rated, that doesn't mean it's the best choice you can make. Make sure to think of what your dick wants and what kind of pocket pussy experience you want to have.
Everything else is just a matter of a time, place and position.
So lube up, boys, and turn that Fleshlight experience into a memorable sexperience!