If you're looking to upgrade from the usual tug, to having a gorgeous woman see you wax your pole while she flicks her bean, then I'd suggest you take your erotic adventures to cam to cam.
Even if you've already partaken in special privates, had a cam girl send you custom videos or even received a phone call, then taking them cam 2 cam is the next step. The wonderful world of cam girls can give you plenty of good tommy-tanking times, but none are as pleasurable as seeing the woman you've been unloading it to for the past few months, watching you do it.
This is only true if you're using one of the most popular cam sites on the market. They offer hundreds of thousands of unique girls that will fit your dick's preferences. Another big advantage is that you get to direct the show, the pace and the fetishes. On the other hand, models are few and far between on shitty little websites, so keep away from them.
Are you into being told what to do? Do you want her to stick the dildo you bought her up her ass? Whatever your kink is, it adds a load of hotness to the experience.
Ever since discovering cam to cam was an available feature for most of the cam sites I used, I got my tokens and credits ready and off to my live hand-party I went.
Here are the best cam 2 cam sites for your enjoyment!
Top 5 Cam to Cam Sites
Best C2C Sites Reviews
MyFreeCams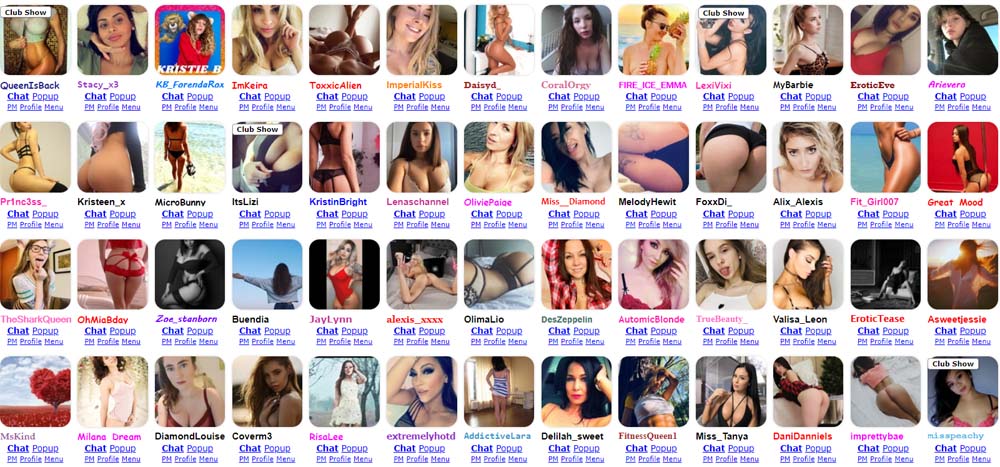 One of the more positive aspects about their cam 2 cam feature is that you don't actually need to enter a special, private show to hit it off with the girl. That being said, you must be a premium member to get access to this feature, which is the same for most other cam sites. Also, you can't whack it from your phone – it's computer only.
Under your customizable menu you will find the option 'Start My Webcam'. I would recommend immediately switching your settings so that only the model can see your camera. But I don't want to kink shame, so if you want someone to live out their voyeurism kink then feel free to let others peep into your room.
MyFreeCams will first open a separate window where you'll be joined by the cam girl you chose. The one issue I have with this is that it doesn't actually notify you whether the girl is in the room, or if anyone else is watching. In order to find out, you have to manually check every now and then.
Another thing – free cam to cam shows aren't as likely to have you shoot your load, because most of the girls will only be there for a limited amount of time. Alternatively, they may charge excessive amounts to keep the stream going. This differs from one cam girl to another, but some can charge up to 200 tokens per minute!
However, if you do go private, you're more likely to finish both the show and your orgasm.
Some of them don't actually offer a cam to cam option, so make sure to ask before tipping anything!
Chaturbate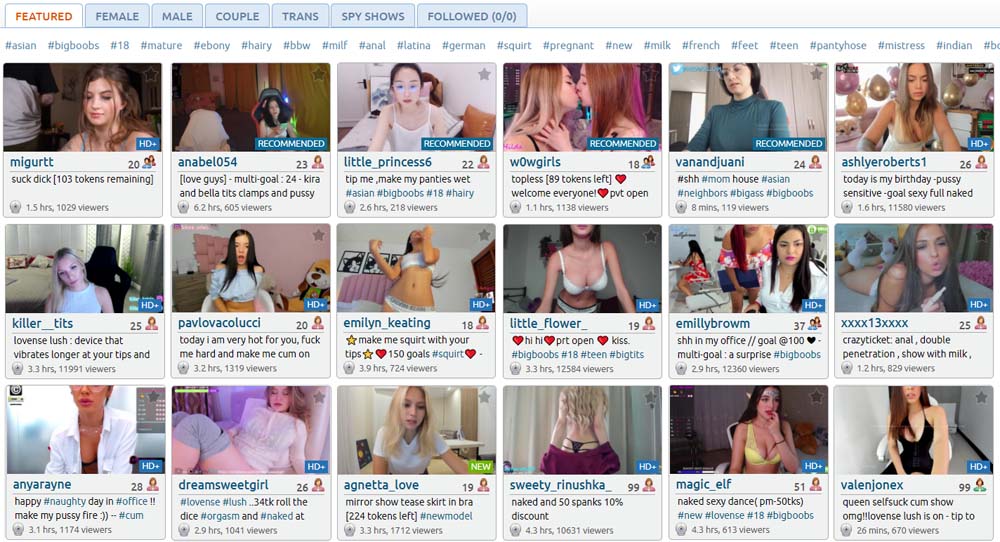 This one doesn't technically have the option for cam 2 cam, but it does have pretty much any model you could want. And there is a way around to getting a babe seeing you get off. As Chaturbate offers the option for male models as well, you will just have to sign up as a broadcaster.
It doesn't break any rules, nor does it mean that you have to do dildo shows at the end of every month to keep your status, so don't panic.
Signing up for Chaturbate takes a few minutes and requires an ID confirmation. After that, you just need to give the browser permission to access your webcam.
Important note: In the broadcaster settings, make sure to set up a password before you decide to take the chat out of Chaturbate with your favorite model.
Once the boring part is over, you can start filtering the people you want to cam with. Chaturbate has a geo-blocking feature, which is good if you don't want to come across a distant relative taking one up the ass.
You have to keep your room broadcasting for cam 2 cam with another model. Once you find your go-to pussy to blow your load to and she does cam to cam, send her a private message with a special tip and the password to your broadcast.
Since there is no real option to watch them using the same window, you just have to set your camera's view on one end of the screen and hers on the other. That way, you can both communicate and cum at the cheap price of 6 tokens per minute (or more, depending on which cam girl you want to squeeze your junk to!)
LiveJasmin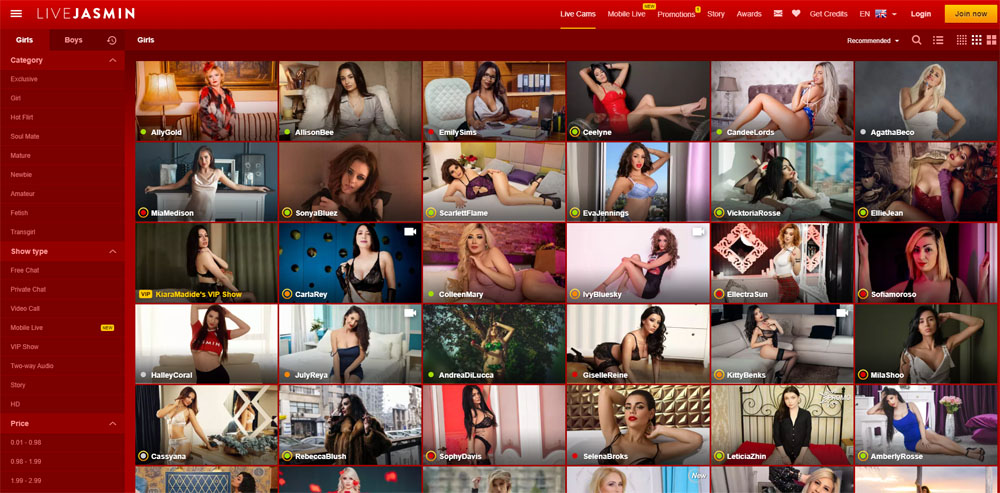 If you want a simple cam to cam option, LiveJasmin has you covered.
Once you have your eyes set on a model of your choice, you will see a couple of options on the side of her screen. One of them will be the option to cam 2 cam. This is only possible if you've already entered a private show that is also free. There is no 2-way audio, however. If you want that option, you usually have to pay extra.
Or, you can charm them into making that option available at no real expense. See how that works out for you!
An excellent option that LiveJasmin offers is a mobile version of the cam 2 cam feature. If you feel too lazy to start up your PC or run to the laptop, you can simply tap your mobile screen. The mobile version has a drawback though – it costs extra, even if you're already engaged in a private show.
Most LiveJasmin models work with HD production and high-end cameras, so you get the added bonus of seeing all that slutty awesomeness on your screen in full 1080p.
It was the simplest and easiest way I've ever used the cam to cam feature – and it was pretty cheap too!
CamSoda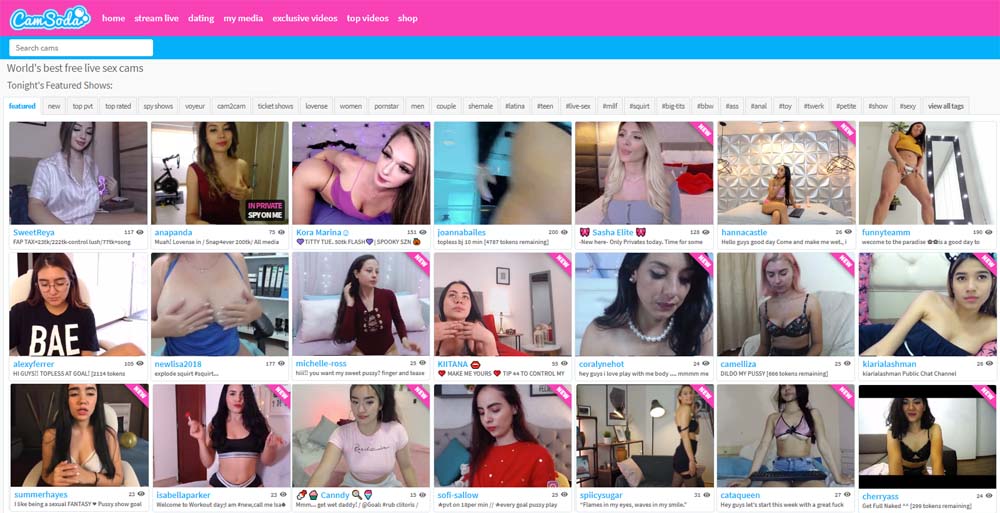 CamSoda is a cam site that I don't use as often, but it has a fairly simple and straightforward cam to cam policy. You just have to click through the 'cam2cam' tab on the top corner of the website and you're set to cum. Remember to check with the model before you start, as I've had an experience where she didn't actually offer the option, despite being listed in the tab, and you don't want that problem while trying to whack your meatstick.
Like most other cam sites, you have to go private before flopping your dong on screen. CamSoda gives you a heads-up before you enter and shows the model's average rating to make sure you're getting a bang for your buck.
The price of their cam2cam shows usually ranges between $0.05 and $2 per minute. It's pretty cost-effective and it's far cheaper than its competitors.
CamSoda also offers a mobile version of the same feature. It works just as it would on your computer, but it's a little more difficult to find, as there is no tag to search for. On the plus side, unlike LiveJasmin, it doesn't cost you any extras and it doesn't have any hidden fees, so spank that monkey all you want!
ImLive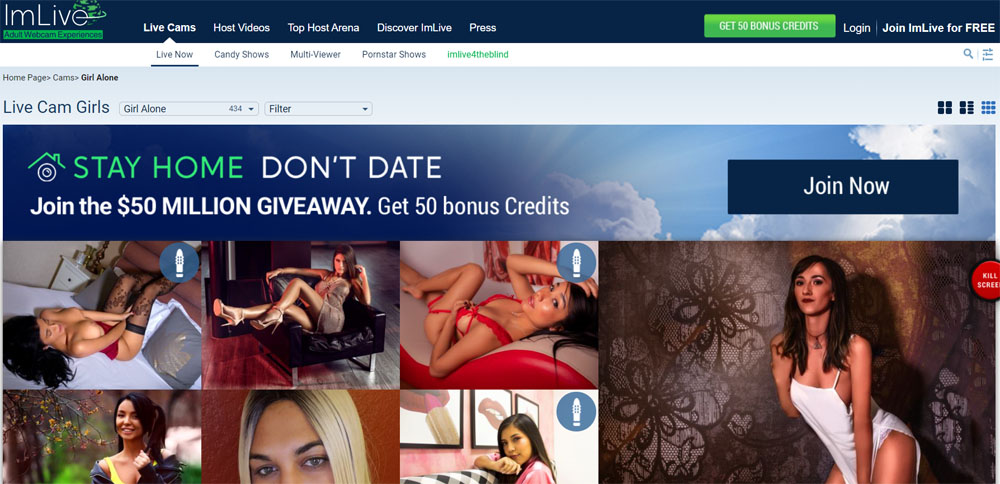 If you're searching for a huge selection of webcam models at no real expense, ImLive is where I would point you to.
One immediate drawback is the lower video quality in comparison to other websites, but if you don't mind a little pixelation, then it's nothing to worry about. Another good thing is you don't have to go out of your way to look for special shows or girls that offer cam 2 cam – ImLive has that down in their search categories.
Finally, it doesn't charge you extras. In fact, when I first tried the website out and decided to take a cam girl private, the first option they offered me was a cam to cam experience. So if anything, they encourage your mutual five-knuckle-shuffle.
One unique feature that ImLive offers is the satisfaction guarantee – and it does what it says. If you're dissatisfied with your purchase or feel that the model charged too much for too little, then you can contact support to get your money back. They are swift and detailed with their responses too!
ImLive's Group Cam 2 Cam
The pièce de résistance of ImLive is undoubtedly their 'GroupCams'. I can safely say that, from all of the reviews I've done, this was one of my favorite experiences. Basically, you are allowed to have two models of your choosing participate in your circlejerk – and thus, the whacking begins!
During my months of research, I decided to dabble in some BDSM play after seeing a really hot show on ImLive. I realized that two girls I had been watching for weeks were both available for GroupCams. It was the perfect chance to get the good cop, bad cop role playing underway – with lots of rope involved.
Sadly, ImLive does little to advertise this option, even though I feel it's one of the best features in the cam site industry. You even get a discount on the second model you invite, depending on your VIP level. Even if you're a novice VIP member, you would still get a 0.70 credit discount. The more you rank, the less you have to pay.
It also bears noting that the final price will depend on the models you choose. It can cost you anywhere between $0.05 to almost $4 per minute for the more expensive and experienced cam girls.
The Value Of The Cam-To-Cam-Gasm
When venturing on this quest, I had to make sure to get my money's worth. All the websites I visited gave me their own unique cam 2 cam experiences and some are obviously better than others, depending on what you're looking for.
When it comes to the overall experience, good production quality, HD cameras, and great support from the website, LiveJasmin would be my top pick. The girls are a bit pricier, but the standard is unmatched when it comes to the time and attention they provide.
If you're looking for something more affordable to tug your man-meat to, then ImLive or CamSoda would be my recommendations. Sometimes, spending a lot of cash on girls that would do the same thing on other websites but for less isn't the best alternative. That's why you'll probably find the model your cock needs on these two sites as well, and in the case of ImLive – maybe pair her up with another one of your favorites.
Chaturbate will give you the most hassle with the sign-up process, but it's actually more efficient, since being a broadcaster makes it faster to connect you to a model. You can probably pull off group shows as well, with your only limit being the amount of windows you can open in your browser!
MyFreeCams is the only website I came across that offered you free cam to cam sessions, where you didn't have to pay loads of cash to go into private. Of course, this doesn't mean that the model will be willing to do everything, and it's best not to be cheap with your tips, but it's a good alternative option.
Why Cam To Cam?
We all know how stale porn can get after a while. The same boredom comes with watching cam girls show off their pearls after a while. Sure, you may have your favorites on both platforms, but it's usually going to be them in the same positions, with the same close-ups and the same toys.
That couldn't be farther from the truth when it comes to cam to cam.
If you ever wanted to feel what it would be like to be a porn director and have the model in front of you do everything just so you can shoot your load, this is your chance.
You get to be the master of your own little production with little to no effort – fairly cheaply!
Besides, everyone enjoys the thrill of exhibitionism and having someone you have never met watch you jack off – and you get to make them cum from watching you too.