On paper, online dating sites and fast hookup apps can seem to be too good to be true when you encounter one for the first time. They offer you the chance to engage in casual sexual encounters with other members, as well as the potential to evolve the one night stand into a romantic entanglement.
As if finding someone to date wasn't hard enough already, the added pressure of the internet makes everything seem overwhelming when first opting to try these websites and apps.
However, as with any niche on the internet, not only do some of the websites seem illegitimate but they reek of that scammy vibe, making anyone feel even more iffy about actually using one.
So, in order to help you stay safe while trying to find tonight's booty call, I decided to review a site that everyone and their mom has heard of – FuckBook.
Taking an in-depth approach, I will go through the pros and cons of this online coitus-friendly website to determine the final answer to the question: Is FuckBook a scam?
Sites Like Fuckbook
Fuckbook First Impressions
Right off the bat, the name isn't giving me much faith that it would be anything other than a scam. Taking inspiration from the most famous social media platform, the name actually speaks for itself.
Getting a clear idea about the primary goal of Fuckbook is not difficult. Originally, the site was compiled to assist people around different countries to find sex partners, and currently, Fuckbook's purpose remains the same, although shared among many competitors.
Navigating through the website, I was pleasantly surprised. It's simple, yet very well made, which is quite promising in my mind. To become an official member, you are required to state your username and a valid email, also to note your age, gender, and match preferences. No need for the extra email verification step – they finalise the process with a few additional questions.
Moving on, I signed up and I was transported to the main page. It's a bit of a clusterfuck, I won't lie, but the sleek pink design still looks good despite the stuffiness.
On the right side of the page, there's a chat bar almost identical to the regular old Facebook chat and with pictures of members in the middle of the feed.
As I scrolled down the website, a lot of explicit member images showed up, proving that this site is not merely a social media platform, but a full-fledged adult website.
How Does Fuckbook Work?
After signing up, it's time to try and get a match from the website. The news feed timeline will pop up in front of you showcasing all of the active users on the website. Just as with any social media platform you can see who's online, any photo or video uploads, and status updates.
Speaking of the clusterfuck – the website has a lot of different sections you can browse to find a match, but not all of them are for perusing in public. Why?
Because there is a lot of nudity and other explicit profile photos scattered throughout the website. Not only that, there's an overwhelming amount of ads that keep popping up and annoying me.
Back to the matter at hand: matching. You can check your feed for any potential profiles that might catch your attention. Alternatively, if you still haven't found what you need – check the Matches section to see profiles in your location's perimeter.
Don't worry if you don't find a match on your first try, just keep trying and believe in yourself!
Another way to go about matching with profiles is to try the search option. Taking a look at the search features, that different filters you can adjust to find a perfect match to take you to Pound Town. You can choose the location, gender, age, income or ethnicity making it a bit easier for you to find a partner for a speedy hookup.
The live chats are where you want to be before you end up hooking up in someone's bedroom. As soon as I opened up my account I got a ton of messages from attractive members matching me and trying to contact me with intense passion. Of course, some of these are real members, but the majority of them are bots or scams.
Here's what the downside for me is though – If you want to open and read the received messages, you need to get a Premium Fuckbook Account!
Fuckbook Payments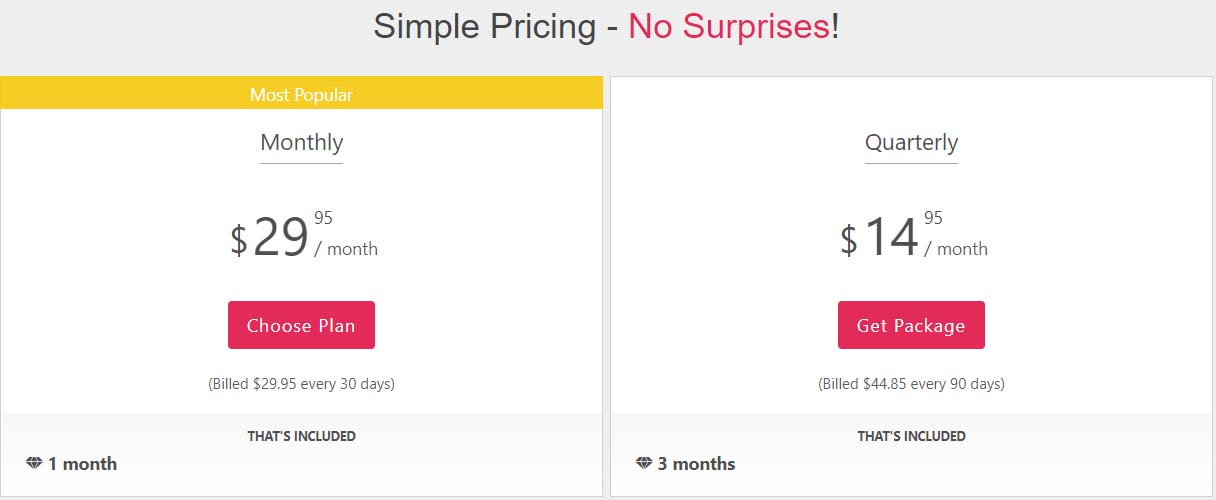 Despite being marketed as a social media platform that is completely free, Fuckbook requires a premium membership so you can access even the basic features on there. So what I'm trying to say is – you can browse and you can rub one out to the pics for free, but you have to pay for anything that requires communication.
If that doesn't seem like a scam to you, I'm guessing you frequently send money to broke Nigerian princes that you talk to via email, too!
With that said, all of the new match messages you receive after you join the websites, need to be considered as calls to action rather than a genuine connection, designed to get new members into the paid membership program. If you're asking yourself does this person want to bury his member in me like a skin-made Excalibur, the answer is no.
Is Fuckbook Premium Worth It?


The premium Fuckbook membership offers more freedom from the restrictions on the website. You can send an unlimited number of messages and gifts to other users. The gifts are kind of okay, being good icebreakers for the people communicating. They're meant to simulate flirting – great when you're still in the 'get to know you' phase of the chatting. Some additional premium features come in the form of no ads, as well as the option to chat with other premium accounts.
Their Icebreaker feature is an automated message sending bot that sends icebreaker messages to matches you have one particular thing in common with. This match criteria can be customized, which is great for people who have a hard time matching with members by themselves.
The upside to the premium membership is that you get a verified profile that you can use to get karma points, so you can show you're not a scammer and that you're on the lookout for a new bang-buddy.
Despite the upside, if you're asking yourself is FuckBook a scam the answer is yes. In my opinion the prices for the membership aren't reasonable at all given how little traffic the website gets. New Fuckbook members have a choice between a monthly $30 membership fee or a quarterly option that comes to about $14.95 per month.
Anything else?
The ads! The horror…
Not to be overly dramatic about this, but there's a buttload of ads on Fuckbook that are constantly popping up and annoying you. Not only that, but along with the insane amount of users, comes the insane amount of scammy profiles.
The site itself might not be a scam, but almost all of the matches I got were fake sites luring me to call a sex-line or buy some sex toys. Not that I would have minded both of these – it's the overly spammy feel that doesn't feel as right to me.
On the other hand, I really enjoy seeing the feed as a free user and seeing all of the members strut their stuff with amazingly produced pics and videos of themselves, making for an inclusive community where no one is judged based on their kinks, sexual preferences, gender, race or nationality. Everyone's here to have some great body shaking sex!
Is Fuckbook Legit and Safe?
If you're looking to hook up and have sex, going to an online dating site might be one of the best places to start with.
You can customize your preferences, avoid flirting with douchebags that only want to stick it somewhere warm and get some mind-blowing orgasms too!
With a lot of competition in the field, I feel like there are far better sites out there that have up to the same amount of users as Fuckbook. At the end of the day, what doesn't work for me might work for you, so I'm not necessarily saying skip Fuckbook as a whole – just guiding you towards choosing the online dating site that best suits your needs.
Since sex, hookups and dating are all so intensely personal topics, I would suggest going around the web and checking some alternatives to see which ones would suit your partner preferences, user interface needs as well as monthly budget.
I hope this review was helpful and that moving forward you are informed enough to make the proper choice!